Best Part time Business Ideas to Start from Home
This is a world where you cannot survive without money. For money by honest means: there are two options only: either do a job or start a business.
The latter one is usually preferred due to its numerous benefits over a job.
In a business, money is required for start-up initially but once it starts, there are no limits. Money starts flowing into your bank like rain.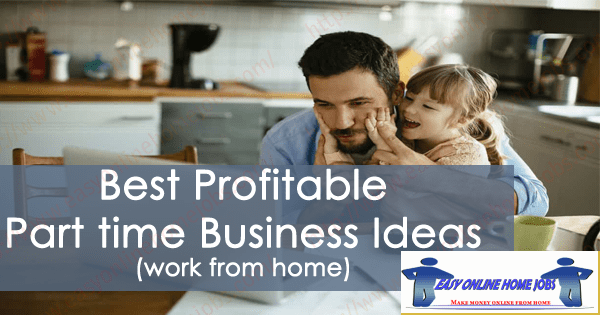 You do not need to tire yourself with too much hectic work in business and there are better chances of improvement in a business rather than a job.
Nowadays, part time business ideas are gaining popularity and people are thinking of doing a part-time business along with their job.
These part time business ideas are a source of additional wealth and stability for them. So in this article, we will discuss about the top 15 part time business ideas to work from home.
How to Start a Business?
Before starting a business, you need to know that there is a certain requirement:
1.) Start business when you are fully sure of it.
2.) Be sure about the financial start-up needed for your business.
3.) A team is the requirement of a business.
4.) Be passionate and meticulous regarding your business.
Top 15 Part time Business Ideas:
Here are the list of 15 part-time business ideas to start from the comfort of your home:
1.) YouTube Business:
YouTube can be one of the best part time business ideas for people who are willing to earn money from the Internet.
According to research, YouTube is the second most frequently used search engine after Google.
It is a good way of earning money for you, also easy and compatible.
Requirements:
To earn with YouTube, there are certain requirements.
1.) Innovation And Creativity: The videos must have a new and unique concept. It should also be touchy and emotional so that it is able to strike the cords of the hearts. It should not be boring and dry.
2.) Editing: Editing is also another important requirement. Editing videos in the right way with proper effects, frames, dialogues, and sounds can have a larger impact.
Editing the videos is just a matter of minutes nowadays. Apps and websites e.g. Photoshop, lumie helps to edit and videos.
3.) Monetization: Monetization is the process by which a YouTuber is able to earn money through YouTube.
It means earning money with your videos, the more views on your videos and subscribers on your channel you get, the more you are able to earn with YouTube.
It's very easy to monetize YouTube videos nowadays as you just need to fill some boxes and provide the bank account in which your money shall be deposited.
But remember, YouTube has imposed a strict policy now. To start earning money from YouTube, you must have at least 10,000 subscribers and 4000 watching hours time on your videos.
2.) Social Media Manager:
Social media is gaining popularity every second with an increasing number of users. You can start managing different brands accounts on social media.
In return, they will pay you money for this work. You can hire other people for this purpose, who are skilled and know digital dealing.
This part time business ideas are easy and simple and social media managing is a very good choice for you.
There are many platforms available on the internet, where you can manage their accounts.
1.) Facebook: Facebook is used by approximately 1 billion users every day, so you can use it to find it a profitable platform.
2.) Twitter: Twitterati is also a good marketing platform for business. Students do different tweets from time to time, reply to the comments and search for trends to improve the businesses.
3.) Instagram: Instagram is also gaining a lot of popularity nowadays Instagram stories and other commendable features are being used by students to promote businesses.
3.) Affiliate Marketing: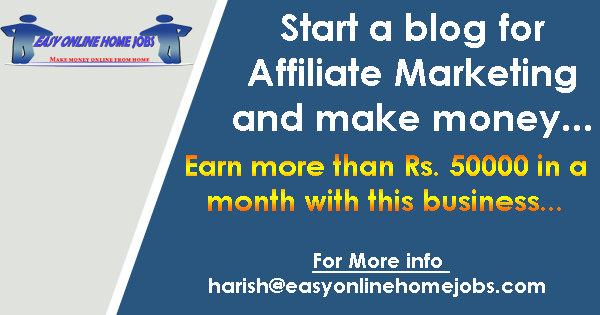 Affiliate marketing is a modified form of marketing which means to market someone else's business or brands and then getting your commission from the sales.
Among the many other part time businesses, affiliate marketing gaining much popularity.
If you are upgraded about the current affairs, assets, and other information, then you can start an affiliate marketing business.
See marketing is the need of every business. If they would not market properly, wisely and effectively, they shall lose their worth.
So you can take advantage of this and make a team of affiliate marketers. These online business ideas do not require much finances and time.
There are many ways of affiliate marketing methods such as:
1.) E-mail: You can select some ids and then send the offers to them on regular basis to their Gmail, Yahoo mail or Hotmail for this purpose.
2.) Social Media: As discussed earlier, social media is a powerful marketing tool. You can greatly benefit them from this social media
3.) Blog Posts: You can create blogs about a specific product to attract more audience. You can also do Blog writing jobs to earn using your writing skills.
4.) Web Designing:
Web Designing means developing websites according to SEO. It is of different type's e.g. static web designing, dynamic web designing.
Website Designing Business is a highly profitable field for engineering and technology people.
They know about the contents, dashboards, and policies and thus can design websites.
Some important things to be considered are:
1.) Languages: Web designing is done using different web languages e.g. JavaScript.
2.) Designs: A copyrighted website is ultimately rejected by its users. The websites should be unique, informative and attractive.
3.) Complete Information: The website should give most of the information about its owner. There should be a dashboard, proper sections with neatly arranged content.
5.) Online Courses:
If you are proficient at something, then you can start giving online courses and classes to others. E.g. if you know how to cook, dress or anything else, then you can start delivering your knowledge to others.
Online courses are very helpful for others because they do not need to step out of their homes. This is among very profitable business ideas.
For this purpose:
1.) You can develop a forum or a website.
2.) You can also hold webinars.
3.) You can provide helplines to others so that they can contact you regarding their problems.
This is an era of knowledge. Everyone wants to gather as much knowledge and information he or she can. So, this can prove a very profitable and a beneficial business for you.
6.) Stock Shots and Photography Business:
If you know the depth of photography, then you can also start this business. Among the other part time business ideas, photography has its own place.
Not everyone is able to visualize this world and universe from a photographer point of view.
A photographer is even able to realize the feelings and emotions of a non-living object.
He blends his emotions with their emotions and creates a near-to-perfection mixture. If you have this skill, then you can earn even laces and cores in a month.
1.) There are international and local companies which pay for images, actually real images.
2.) Stock shots and photos are also a trend nowadays. You can sell your photos online.
3.) Although you may need to spend some money initially on models and equipment, egg camera and other effects, once you start there are no limits.
7.) Selling Products Online: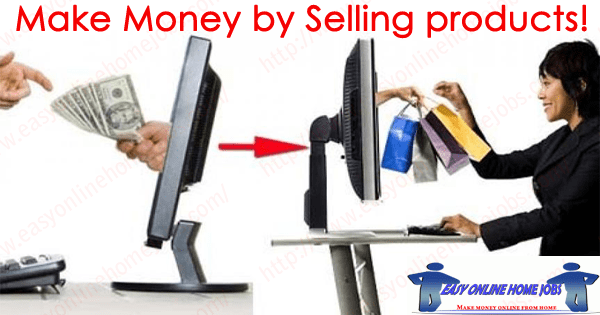 A whole plethora and assortment of e-stores are available for people who want to sell their products online.
The most popular is Amazon where many products are sold daily. You can design different accessories, jewelry, app, equipment or even write books and place them on sale on Amazon and other stores.
How Does It Work?
The product which you are designing should be beneficial to the people. If it is not, people will show no interest in your product after one or two sales.
Moreover, there should be a clear, simple as well as brief decryption about your product on the e-store.
It will let the people have an overview of your product. Moreover, there ought to be a reasonable price.
8.) Home Tuition And Academics:
You can also be a tutor or open an academy where you can hire teachers and educate others. This is a very competitive and profitable business idea.
Students need marks in their exams for their survival and they cannot live without getting additional education.
If they get an opportunity with you, they will surely come to your tuition center or academy.
This business needs greater start-up at center or academy level. So, you can start from your own home.
After some time, then you can open an academy or a tuition center.
9.) Handicrafts And Cottage Industry:
If you are a girl or even a skilled boy who knows the basics of knitting, threading etc, then you can affiliate from cottage industry.
There are many people living in rural and tribal areas, who are doing well by selling their carpets, mats, ornaments etc at a good price in the market.
This can be a very profitable business and you can engage others with you as well. In this way, you will not only earn yourself but also provide employment to others.
10.) Freelancing:
Freelancing means to do a job without any long-term commitment. Becoming a freelancer is a good choice for the beginners as they don't want to relate themselves to any job with a little or no knowledge.
A number of platforms are available all over the internet for becoming a freelancer e.g. Fiverr, Amazon Mechanical Turk, Upwork etc.
Firstly you have to register yourself on any of these sites.
Similarly, a number of jobs are there on these freelancing platforms e.g. copywriting, graphics designing etc.
It is one of promising part time business ideas for students.
11.) To be a Consultant:
Consultant Jobs, also known as recruitment jobs, are the jobs of offering valuable advice and their expert knowledge to different organizations, firms, and institutions to help them increase their assets and improve themselves in areas of management, finance and business.
With profitable business ideas in consultancy, you can earn a lot by helping these businesses to solve their most critical and difficult problems in a strategic and sensible way.
Though it requires much hard work and up gradation from time to time, people who adopt consultant jobs have many networking opportunities for themselves.
There are different types of consultant jots, e.g. HR consultants, Financial consultants etc.
12.) Parenting experts:
Women, who are experts in nurturing a child, can be parenting experts and educate others.
Nowadays, parenting has become a full-fledged subject.
So if you think that you are aware of the psychology of children, then you can opt for it.
You may also offer online parenting courses to new mothers and couples.
13.) App Developing:
Mobile apps are getting very common nowadays and app developers are getting richer and richer. So if you know about coding and decoding, you can start an app developing business.
Requirement:
To start this profitable online business of app developing, you need a team of efficient and skilled workers and new ideas.
You need a high quality of education to understand the semantics in a much better way.
14.) Blogging:
One of the most profitable sources of income is starting a blog. There are many successful bloggers earning well with their business e.g. Neil Patel, Harsh Agarwal etc.
With some knowledge and good grip over English, you can write articles on different topics you choose for your blogging.
By the time, you will also earn about better ranking and SEO. Before starting your own blog, you may choose to work as a freelancer.
It will help you to deal with your clients and audience in a sensible and mature way in the near future.
There are many sites which offer services for freelancers e.g. freelancer, up work, contentmart etc.
15.) Catering Business:
Starting a catering part time business idea in a country like India CAN BE REALLY PROFITABLE.
Its due to the sole reason that people here are avid lovers of spicy meals and sweets. With less start-up, you can earn the trust of your clients.
Conclusion:
These are common part time business ideas for a good source of income.
You can choose from any of these businesses according to your choice along with your employment.
It's the right time to start the business along with your full-time job because every individual should have an alternate source of second income.
With an increase in prices and expenses, but earning limited salary will not help anyone to manage finances and hence starting second income sources are very necessary.