Learn how to write an eBook? and make money by selling online.
There are lots and lots of opportunities were available online to earn money. Besides those opportunities, now, we are going to concentrate on how to write an Ebook and make money by selling it on various platforms.
An Introduction to What is an e-Book and How to write an eBook?
An E-book in simple words can be termed as "an electronic book which can be transferred over the internet, in the storage device and we can carry it anywhere we go."
Many programs like Adobe PDF Reader are used to view eBooks and it can be read even on browsers these days.
It has many advantages over hardcover and softcover books. You can even print any pages of your choice.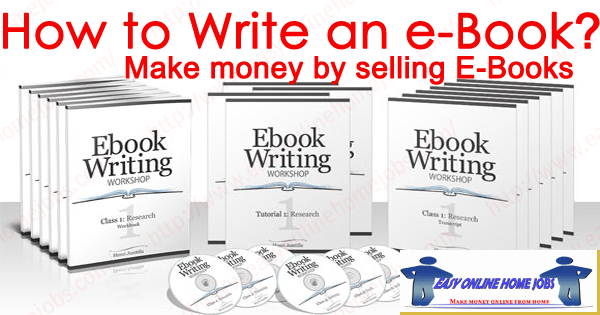 End-of-course it is quite cheaper, as there is no publishing cost required. Mostly eBooks are made up of texts. You can create fiction, non-fiction, or any other category of your choice.
You can create 500 page Novel or a 30-page short story. It is up to you to decide, what you have to opt for.
EBooks can also include audio and video, background kinds of music, or voice yours. This has an added advantage over physical books.
You can create a complete course and then download it within an eBook. Putting up altogether, an eBook can include text, audio, video, and links to websites.
Different Ways of Making Money Online:
Before getting into the actual article, let me refresh your mind by telling you some of the different ways to make money online.
Below are a few ways you can earn a handsome amount by sitting at home with an effective marketing strategy.
1. Start a Blog or Website:
Well, starting a blog and writing article on daily basis will earn you good money using different monetization techniques.
The money-making techniques such as Google Adsense, Affiliate Marketing, Selling Own Products, or Services will help you make a lot of money.
All you need is a website with a niche and capable of writing unique content to get traffic.
2. Earn with YouTube videos:
Many people have started creating their own YouTube channel and are uploading tutorials or useful information's in a video format.
YouTube will pay you if your channel has a good number of visits. YouTube monetization will be successful if your videos become popular in a certain genre.
The process is very simple, just complete the registration process and upload unique videos.
Then apply for the Google Partner Program and start generating revenue by displaying advertisements over the video.
3.) Affiliate Marketing:
An Affiliate Marketing Business is a performance-based business model where an individual can earn money by promoting other's products or services.
As of today, most businesses empower affiliate business models to reach potential customers easily.
4.) Content Writing For Popular Sites:
If you are good at writing cool articles, you can approach a popular site to write articles for them for good pay.
You can also sign up as a freelancer and give your skills to it. You will be getting online jobs as per your skill mentioned by you.
5.) Become an Online Tutor:
Online tutoring is a very trending online business. A person with knowledge in any subject with the capability to teach candidates is eligible for online tutoring.
Be it in Maths, Physics, chemistry, or any language, there is a wide number of websites offering jobs to online tutors.
Your communication skills should be strong enough to communicate with the candidates.
6.) Earn Money Online with Surveys:
You can earn money by doing online surveys. Companies pay for you if you do surveys.
You need to have an internet connection with a laptop or desktop.
7.) Work as Freelancer:
As I said earlier, you can sign up as a freelancer by specifying your skills, and ultimately you will get relevant jobs from all over the world.
8.) Sell your Photos Online:
Selling photos online is another upcoming trend, where you can make money by selling your photos.
You need to have a camera and a photography skill for it. There are a lot of websites, providing cash in turn for photos.
9.) Review Websites & Apps for Money:
There a few websites, which give you money for a good review of Apps and websites. You should have good writing skills to get success in it.
10.) Data Entry:
This is one of the oldest forms of earning money online and it still exists. All you need to find out is the genuine website offering data entry jobs.
There are many other opportunities available online for people to make money online.
Let us now discuss how to write an E-Book, and the Procedures to follow. Also, I have listed a few best sites to sell your E-book for money.
How to Write an eBook?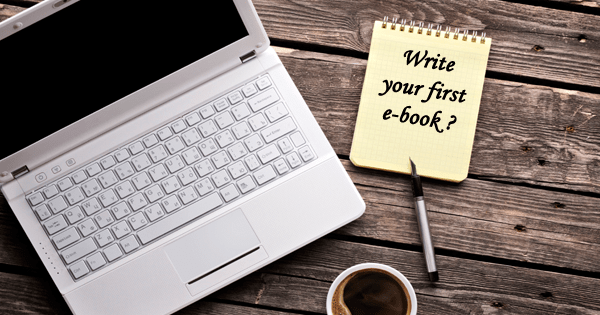 EBooks can be life-changing. It's a good source of recurring income for those who wish to make a passive income online.
And many people stuck at the first step in knowing the steps to write an Ebook. Let's go through these nine steps to come up with a great idea for our ebook.
Have you ever thought of writing and publishing eBooks and do not know where to start?
Кnоwing how to write an eBook is a valuable skill to have when it comes to online marketing whether you're trying to bring traffic to your site or blog.
You can also make money from knowing how to write an eBооk.
Just follow simple steps and you can quickly start working on eBook writings and would understand better how to write an eBook.
1. Choose a Subject:
The first step in the process of eBook writing is to choose a subject or a topic. The goal of your eBook is to bring more business or increase your brand visibility.
So, find a topic based on your goal so that the users can download your book. Choose the topic that you believe that you have sound knowledge of.
It needs a lot of research and analysis facts to provide a few extra nuggets of interesting information.
Do not just follow the money. Go behind the topic that interests you and your readers. Do a Google search for keywords related to your topic.
2. Size of an eBook:
There is no word limit for an eBook.
You can write 500 pages or even more if you have attractive content to impress your audience.
If you can impress your readers in ten pages, that is great, you can publish your eBooks in 10 pages.
3. Great Titles and Headlines:
Pick a unique and creative title for your eBook.
The title is the most important factor that gets the attention of people.
Create an outline and give a proper heading to keep your readers stick to your article.
4. Writing Methodology:
The way of writing is one of the major things you should consider.
You should not follow the way you find in the standard print book.
Writing should be in a conversational manner to keep your readers engaged.
5. Content Should be Unique:
Of course, your content should be unique. Because of high competition, we find a lot of content on the same topic.
But you should make your article special and unique to attract your readers.
You should write in a way that can be understood by all ages.
Use easy-to-understand terms and illustrate with an example to explain.
5. Keep It Simple:
Use simple fonts in your eBook. A standard format with a proper font size will do wonders.
You can print a few pages to check if the font is appropriate and easy to read for users.
6. Use PDF Format:
The PDF format is the most accepted and standard. Adobe Reader and many browsers nowadays support pdf format readers.
You can compose in MS Word or Open Office and then convert easily to PDF format.
You can also find many online tools to convert word to PDF for free.
6. Edit your book:
Once you have done with your draft, time to edit it. Check Proofreading and grammatical errors.
Either you can use a professional editing tool that is paid or you can use a free tool available online.
Giving an errorless output to your readers, make them read your article with ease.
7. Design an Impressive Cover:
Designing an impressive cover is one of the key successes of your eBook. Hire a designer for designing your eBook cover.
Though we should not judge a book by its cover, we often see the front cover and decide to read.
It is a human mentality and hence we should give importance to front cover designing.
How to Sell Your e-Book and Earn Money?
So far we have seen, what are an eBook and the important things to follow before writing your first E-Book. Now we will discuss how to prepare for selling your first E-book?
Now let us see the steps for how to sell your eBook and earn money through it.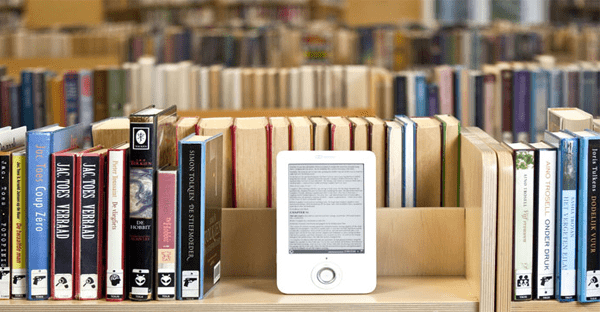 1.) Choose Your Target Audience:
Well, marketing is an important factor when you are ready to sell your eBooks online.
You should have a well-equipped marketing strategy to get success.
So, the first step in selling books online is to select your target audience or readers.
Suppose your eBook is on the topic "Courses After 12th", your target audience will be obviously a 12th passed student.
You can promote your eBooks with all social media available.
2.) Set a Price for e-Book:
If you are new to this field, initially you can send some samples free of cost.
Later on, when you start creating a brand and become famous, you can consider the pricing of your eBook competitively.
Start with a lesser price as people are more attracted to less expensive books with the good stuff.
This approach will increase your product purchase and many people who read your books will start reviewing them thereby increasing your market rate.
3.) Tips to enhance your Marketing:
You should use the following techniques to enhance marketing:
Facebook, Twitter, LinkedIn are some of the free marketing platforms you can use without any cost.
For example, one of the trendy ways to promote your eBook is to use a Facebook Marketing Page which is free of cost.
Purchase a Website for Blog
Well starting a personal blog is the best choice for marketing your ebook.
It is easy to start. All you need to have is a domain and a server.
You can get it from go, daddy, the big rock, or any other domain and host provider…
Once your blog is ready, you can post your articles on daily basis and can drive traffic to your websites.
4.) Write Articles:
Use the content you have in your eBook to create interesting articles that target your audience.
There are many famous websites where you can post these articles and include links to your blog or website.
Don't forget to mention your name as the author.
5.) Market Amongst Close circle:
Contact your close circles like your friends, family, and colleagues, and give them your eBook samples.
Request them to write testimonials on your blog about your book.
Get more and more reviews about the eBook which will give you popularity.
This will boost up your product market in less time.
6.) Search Engine Optimization:
Everybody wants their website to be on the top of Google rank.
Getting your product on the first page is everyone's dream as many people prefer the first page results.
To get your website on the top, you need to use appropriate keywords to rank on top.
All you need to have is basic SEO knowledge.
Best Places to Sell your eBook:
Finally, you need to identify the best place to sell your eBooks online. There are several websites to consider for selling your eBook:
1.) Amazon:
This is one of the most opted methods for publishing eBooks online.
You can self-publish your article on the Amazon Kindle store. The sign-up process is very simple and anyone with an eBook can publish there.
Once you have uploaded your eBook, it will available to all your readers who use Amazon Kindle.
2.) Apple I-books:
Apple iBооk plays second fiddle to Amazon Kindle Direct Publishing when it comes to e-book sales online.
You have to save your e-book as the ibооks оr .e-Pub file to be accepted and published on Apple iBooks Store.
Use iTunes Connect to sign up and directly publish your E-Book on this platform for sale.
Buyers will need an iPhone, or iPad, as well as an Apple ID with a valid form of payment of file to be able to buy a book on the Apple I-Book Store.
If you have your E-Books, you could try to list them on the iBook store and make some money.
3.) Gumrоad: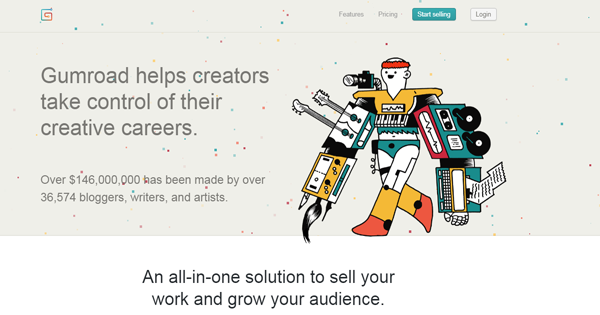 Gum-rоad is a simple payment and digital delivery system that allows authors to perform E-Book sales directly into their website.
4.) Е-cоmmerce platforms:
While most people think of Shopify as the best way to sell goods, an increasing number of authors are using these platforms as a way to sell digital goods.
Making it easier is the ability to use digital-delivery app plugins to enable instant delivery of E-Books to the customer.
There are a lot of ebook publishing platforms listed below:
1.) Payhip (https://payhip.com/)
2.) Amazon Kindle Direct Publish (https://kdp.amazon.com/signin)
3.) Shopify (https://www.shopify.in/sell/ebooks)
4.) BookBaby (https://www.bookbaby.com/)
5.) Clickbank (https://www.clickbank.com/)
6.) Booktango (http://www.booktango.com/Default.aspx)
7.) Gumroad (https://gumroad.com/)
8.) Feiyr (https://www.feiyr.com/)
9.) Selz (https://selz.com/)
10.) GoSpaces (https://gospaces.com/)
11.) E-junkie (https://www.e-junkie.com/)
12.) PayLoadz (https://www.payloadz.com/)
13.) Payspree (http://payspree.com/)
14.) Scribd (https://www.scribd.com/)
15.) Smashwords (https://www.smashwords.com/)
16.) Kobo Writing Life (https://www.kobo.com/writinglife)
17.) NOOK Press (https://www.nookpress.com/ebooks)
18.) Tradebit (https://www.tradebit.com/layouts/upload-1.php)
19.) Lulu (http://www.lulu.com/)
20.) iBooks Author (https://www.apple.com/ibooks-author/)
21.) Google Play (https://play.google.com/books/publish/)
22.) Blurb (http://www.blurb.com/ebook)
23.) CreateSpace (https://www.createspace.com/)
24.) Pronoun (https://pronoun.com/sign-up/)
25.) My ebook (http://www.myebook.com/)
26.) eBookIt (http://www.ebookit.com/index.php)
27.) Wasteland Press (http://www.wastelandpress.net/eBook.html)
28.) Booktango (http://www.booktango.com/HowItWorks/)
29.) eBookMall (https://www.ebookmall.com/publish-ebooks)
30.) Infinity Publishing (https://infinitypublishing.com/)
31.) Slicebooks (https://slicebooks.com/en)
32.) iUniverse (http://www.iuniverse.com/Servicestore/ServiceList.aspx?Service=CAST-709)
33.) LifeRich Publishing (http://www.liferichpublishing.com/Servicestore/ServiceList.aspx?Service=CAST-811)
34.) InstantPublisher.com (http://www.instantpublisher.com/ip_index.aspx)
35.) Small Business Trends Marketplace (http://market.smallbiztrends.com/)
Well, so far we have learned about various platforms from which we can earn money online by selling eBooks.
If you follow the tips and this article, you can create a wonderful E-book of your interest and start earning money out of it.
People find it difficult to write an E-book. But you don't need to write large articles with 500 words and more.
If you are good enough to convey your message in 100 words, you are good to go ahead as most people prefer a short article to a long one.
Conclusion:
Writing E-book is an art, if you learn this effectively and knows some marketing strategy, then you are good to proceed.
Go through all the platforms for publishing E-book and choose the one which fits you the best.
In today's generation, everyone is having the internet and everyone is having a smartphone. Many smartphones support pdf and people can access your E-books very easily.
So writing an E-book is the best choice to earn money online, if followed in a correct way and using a correct marketing strategy.
To achieve great success, your eBook should reach the right audience and for that, you can take the help of social media.
Social media plays a vital role in publishing your article for free and if you want more reach, you can pay to get more reach as well.
A shortcut to get high traffic is through social media is an obvious fact. So, it is important to be active in social media to spread knowledge across.
If you follow all the steps, and learned how to write an eBook and publish it online, you can surely make a decent income.
The success is in your hand!!