4
HOW TO MAKE MONEY BLOGGING
As you know Blogging is the best way to make money in internet, start your own blog using these ideas to earn income
If you ever had a thought of creating a blog / website that puts money in your pocket every day. It requires some time and effort; you need to work creatively to get your blog a perfect place to make money.
But once you did it, your doors are always opened for residual income to start pouring your pocket daily.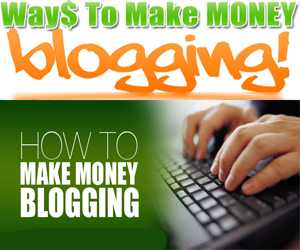 With today's advancement in technology, any one can start blogging easily but the thing that influence most is the uniqueness in your blog among others matters the most out of it.
Really if you want for make money logging, then you have to do a lot of work and here I precise the most important prominent points to remember that makes blogging a successful venture in my online journey till yet.
I started blogging since 2013 and with lots of unlimited trial and errors every day I constantly improved my blog and paved the way to the present look as you seeing now.
Most 5 basic things to make money from blogging:
1. Find your topic for blogging
2. Write valuable contents for blogging
3. Setup a reliable blogging platform
4. Foster relationship and create social network
5. Desire and implement source of income to make money
Among all the above five tips and to generate a residual income, you have to work on the regular basis such as updating your blog and reformulating user experience in your blog.
1.) Find your topic for blogging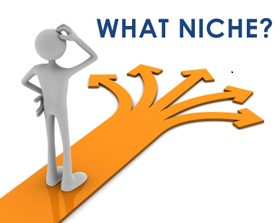 So, you choose to start making money online from blogging and you are ready to start. Isn't it, right before your first move, you have to choose a topic to start a blog.
There are so many topics are there in internet to choose for blogging and some of them are cooking, painting, photography, make money, education related niches etc.
Remember, blog for passion in what you are about?
Because I use to stick to these words,
"Always do what you like and what you know, success will reach you surely"
Blog is your first impression to the world and you want to express your blog more user friendly.
You deserve it; people will come to know you from your blog. Whatever topic you choose, be creative and genuine to express the same.
Always stick to the things you are well known and write about it in your blog. I am sure this might give you some more clear understanding about make money blogging if you are a beginner.
Must Read: Learn how to earn money by monetizing your Blog with Google?
2.) Write Valuable Contents
So you have decided the topic you are going to blog about, now your next intention and goal is to deliver good quality contents over the area you blog.
I know concepts are already revealed but the way one approaches the concept and the result after working out will be entirely different to different person.
Huh! You may quite confuse on what I am trying to say? See here, I blog for "Make money online" but making money from home concept was revealed since many years but still there are many new methods and ways available to make money online.
Enter into the field, learn new things first about your niche thoroughly and then write your experience in your blog will surely bring you success.
No one knows everything but knows something. So, we can use the knowledge and express our ideas and information's as an article to deliver as content to the people through our blog.
CONTENT ALWAYS SPEAKS, as long as it is Unique. So write contents from your own experience and expertise and write informative articles that are worth to the readers of your blog.
You can start making money from your blog only if you having visitors to visit your blog. So to have more visitors you must have good contents.
Creating and writing informative contents is more time consumable but there is no alternate way or there are no shortcuts. All you have to do is to put your time to make money blogging.
3.) Setup a reliable blogging platform
So you have a topic and contents, but it's time to think about a long-term uninterrupted blogging platform to make your contents available anytime and anywhere to any one all over the world.
I would recommend you go with a Content Management system such as WordPress, blogger or any other like platforms to start your blog. If you know programming then you can start your blog without these Content Management Systems.
These days after launch of some content management systems, anyone can start a blog easily and it doesn't require any previous skill and experience in programming and its related fields. You can start creating a stunning website with their inbuilt tools from the day 1.
For hosting I suggest you to go with Godaddy, Bluehost and others like similar because of their reliability and long term sustainability in the hosting field. Start with minimum budget hosting plan and then slowly incline your growth. Always strive to your best to deliver valuable content through your blog.
Before choosing a hosting plan, keep some points in mind and those are price of hosting (choose affordable once), technical support from the team, features and Add-ons, existing customers feedback and reviews, user interface section.
Why I am insisting on these terms is because you are now in your growing stage and your blog should be available online anytime. And these hosting companies will ensure you 99.999% guaranteed uptime for your blog.
4.) Foster relationship and build social network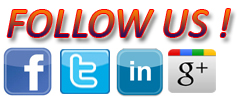 When you have a blog and content in it, now you are ready to show them off to the world. But it never happens overnight and it is a never ending process so you have to keep on working daily.
When people need to find you, you have to be there in the place where they view. So build relationship with the people who were already in your niche and start building long-term sincere relationship via social media platform such as Facebook, Twitter, Google, Linkedin etc.
Get to know them by having a regular frequent communication with them and also offer some friendly tips and guides in what you are expertise because they may not know some, but where you know already.
In any way, you will get back the same from them after some time or immediate that depends on how your relationship with them.
Never create enemies in blogging because all your effort will be used to tackle and monitor your enemy's activities which will become a biggest hurdle in your blogging.
Always interact with other people softly and genuinely and expect if they give it back or just leave them off politely. Remember, you have to put yourself among the people because they won't find you naturally unless you were there.
5.) Desire and implement source of income
Always keep on moving on your track laid already in your blogging venture. Strive to write creative articles and valuable contents that may interest visitors to visit your blog back again that might gives you authority genuinity and trust.
A blog is your digital home where you can make some source of income to your life. So create trustworthiness among others.
You can make money from your blog by monetizing your contents in such a way that advertisers makes use of your related articles to advertise their product or service and in terms you will be get paid.
Learn how to monetize your content for Google Ad Sense which is making around $1000 and more every month.
Content monetization is not the only to make money through your blog rather there are so many ways that your blog can earn you money. You can sell some stuff through your blog such as E-books, digital products, electronic products etc.
You can take part in affiliate marketing system where there is no hectic process such as transaction handling, goods transportation etc., the only process on your side is to redirect your blog visitors to their product page and they will take care of all activities and you will be paid for the sale.
Never jump straight away into making money from your blog at the beginning, and you will be deceased. Create your blog for passion, drive visitors by delivering quality contents and create trust.
Once you created your stable platform where visitors may often repeat visiting your blog you can now convert them into your customers because a good reputation always pays you off for long term.
If you found this article a worth then do share my work in your friend's network.