4
How to Make Money Blogging and Earn Revenue in 2019
Start Blogging to Earn Money – Easy Starting Tips
If you ever had a thought of creating a blog/website that earns you money every day. Many people are learning how to start making money blogging?
Because of the potential involved, more new people were starting their own blogging every single day.
Blogging makes great revenue for everyone not immediately but definitely. Even myself after completing my studies, I have started to blog for Affiliate Marketing.
It requires some time and effort to achieve success. You need to work creatively to get your blog a perfect place to make money.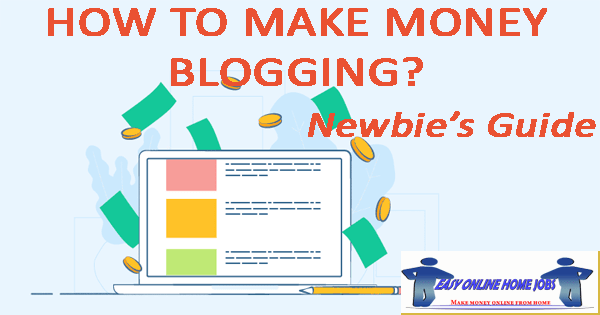 But once you did it, your doors are always open for residual income to start pouring your pocket daily.
With today's advancement in technology, anyone can start blogging easily but the thing that influences most is the uniqueness in your blog among others.
Really if you want to make money blogging, then you have to do a lot of work. In this article, let us study some important prominent points to remember that makes blogging a successful venture in my online journey till yet.
5 Important Steps to Make Money Blogging:
I started blogging since 2015 and with lots of unlimited trial and errors every day I constantly improved my blog and paved the way to the present look as you see now.
Most 5 basic things to make money from blogging:
Find your topic for blogging
Domain name registration
Purchase reliable web hosting
Setup a reliable blogging platform
Write valuable contents
Foster relationship and create a social network
Desire and implement source of income
Among all the above five tips are necessary to generate a residual income and you have to work on a regular basis such as updating your blog and reformulating user experience in your blog.
1.) Find your Topic for Blogging:
Many people think that make money blogging is so easy but this is a fact once you have started blogging based on your interest and passion.
There are many different niches are available to start blogging and you have to decide which one is best suitable for you to start.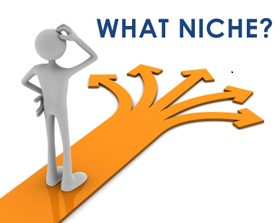 So, you have decided to choose to start making money online from blogging and you are ready to start. Isn't it, right before your first move, you have to choose a topic to start a blog.
There are so many topics are there on the internet to choose for blogging and some of them are:
Make Money Blogging
Finance Blog
Career Tips Blog
Cookery Blog
Fashion Blog
Beatury Blog
Lifestyle Blog
Education-related Blogging.
These are some of the niches that I have written here just to get an idea. But, you should choose the topic only based on Interest and Passion.
I use to stick to these words,
"Always do what you like and what you know, success will reach you surely"
The blog is your first impression to the world and you want to express your blog more user-friendly. People will come to know about you from your blog.
So, whatever topic you choose to blog, be creative and genuine to express the same. Always stick to the things you are well known and write about it in your blog.
I am sure this might give you some more clear understanding about make money blogging if you are a beginner.
2.) Choose a Right Domain Name and Register:
Choosing the right domain name is very crucial for your blogging success and a wrong domain name may hurt your business in the long run.
Hence, it is very essential to choose the right eye-catching and easy to remember domain name at your beginning.
After you have decided your Blogging Niche, you now have to register your own .com domain name for your blog.
Since .com domain name is recognized worldwide and chances are there to rank your blog easily by doing SEO and Digital Marketing.
There are plenty of domain names were available but I recommend you to stick with .com only because for easier ranking.
Then, based on the Selected Niche, try to search for the domain name using the Keywords and find the right one.
Do not use words which is hard, tough and difficult to pronounce. Also, the domain name should be unique and brandable.
3.) Purchase Reliable Web Hosting:
A web hosting is a service where people host their website files on to an Internet server and serve people across the world through HTTP protocol.
It is very essential to purchase own reliable web hosting services to make money blogging. Quality hosting has a great impact on your blogging business.
Web Hosting is your Virtual Home where your blog stays inside and serve whenever a user on the Internet requests your website through a web browser.
A Quality Web Hosting Should Be:
Server Speed
Hosting Features
Server Security
Customer Support
Track Record
I never recommend a free hosting platform for bloggers because of lots of limitations in them. Your blog is not in your control and you may lose your blog anytime.
For a reliable web hosting, I recommend you to purchase hosting from Raj Softech Solutions Web Hosting. Initially, to begin, Shared Web Hosting is enough to start your blogging business.
4.) Setup a Reliable Blogging Platform:
So you have a topic and contents, but it's time to think about a long-term uninterrupted blogging platform to make your contents available anytime and anywhere to anyone all over the world.
I would recommend you go with a Content Management system such as WordPress, blogger or any other like platforms to start your blog.
If you know to the programme then you can start your blog without these Content Management Systems by coding your blog in PHP, CSS, and HTML.
These days after the invention of some content management systems, anyone can start a blog easily and it doesn't require any skill and experience in programming.
Even a newbie can create a stunning website with just a few mouse clicks using WordPress and can launch their blog in just a few minutes.
There are many other CMS platforms were available, but I advise you to choose WordPress only for your blogging.
5.) Write Valuable Contents:
A Blog is a kind of information website where the bloggers do research and write an article about the topic they are interested in.
After you have completed the process of niche selection, domain name registration, web hosting, and blogging setup, you should start doing Keyword Research to start writing articles.
The pure success of blogging is all about writing quality contents to satisfy the user needs and deliver them with original information.
Huh! You may quite confuse on what I am trying to say?
See here, I blog for "Make money online" but making money from home concept was revealed for many years ago but still, there are many new methods and ways available to make money online.
Enter into the field, learn new things first about your niche thoroughly and then write your experience in your blog will surely bring you success.
No one knows everything but knows something. So, we can use the knowledge and express our ideas and information's as an article to deliver as content to the people through our blog.
CONTENT ALWAYS SPEAKS, as long as it is Unique. So write contents from your own experience and expertise and write informative articles that are worth to the readers of your blog.
You can start making money from your blog only if you have visitors to visit your blog. So to have more visitors you must have good contents.
Creating and writing informative contents is more time consumable but there is no alternate way or there are no shortcuts. All you have to do is to put your time to make money blogging.
6.) Foster Relationship and Build Social Network: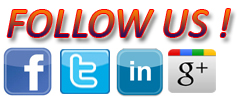 When you have a blog and content in it, now you are ready to show them off to the world. But it never happens overnight and it is a never ending process so you have to keep on working daily.
When people need to find you, you have to be there in the place where they see.
To build a relationship with the people who were already in your niche and start building a long-term sincere relationship via social media platform such as Facebook, Twitter, Google, Linkedin etc.
Get to know them by having regular frequent communication with them and also offer some friendly tips and guides in what you are expertise because they may not know some, but where you know already.
In any way, you will get back the same from them after some time or immediate that depends on how your relationship with them.
Never create enemies in blogging because all your effort will be used to tackle and monitor your enemy's activities which will become a biggest hurdle in your blogging.
Always interact with other people softly and genuinely and expect if they give it back or just leave them off politely.
Remember, you have to put yourself among the people because they won't find you naturally unless you were there.
7.) Desire and Implement Source of Income:
Every one starts blogging to make money blogging, and it's possible only if you have a blog with a decent volume of traffic from various sources.
Once you have generated traffic, you can then start to monetize the traffic to generate revenue through your blog.
Strive to write creative and valuable contents that should attract visitors to visit your blog back again that gives you authority, genuinity, and trust.
A blog is your digital home where you can make some source of income to your life. So create trustworthiness among others.
You can make money from your blog by monetizing your contents in such a way that advertisers make use of your related articles to advertise their product or service and in terms, you will be getting paid.
Monetize Blog to Make Money:
The last part to make money blogging is integrating monetization methods such as Google Adsense, Affiliate Marketing etc.
There are many different kinds of monetization methods were available:
Google Adsense
Affiliate Marketing
Selling Own Products or Services
Display Advertisements
There are other few methods were available, but many people were successful in making money by monetizing their blog with Google Adsense and Affiliate Marketing.
Content monetization is not the only part of making money through blogging rather there are so many ways that your blog can earn you money.
You can sell some stuff through your blog such as E-books, digital products, electronic products etc.
Easy Online Home Jobs was monetized with Affiliate Marketing and Google Adsense that generates a steady flow of income every day.
Conclusion:
It's a dream of every people to earn money online working on the Internet and Google records almost a million searches every day worldwide.
There are so many pieces of literature available on the Internet that teaches people to make money blogging but only a few of them were really helping people.
Starting a blog is easier but running a successful blog is a bit difficult task as it involves few process and strategy to work as I explained above.
You can take part in affiliate marketing system where there is no hectic process such as transaction handling, goods transportation etc.
The only process on your side is to redirect your blog visitors to their product page and they will take care of all activities and you will be paid for the sale.
Never jump straight away into making money from your blog at the beginning, and you will feel frustrated.
Create your blog for passion, drive visitors by delivering quality contents and create trust. Blogging success requires passion and continuous effort to make money.
Once you created your stable platform where visitors often visiting your blog, you can now convert them into your customers because a good reputation always pays you off for long term.
If you found this article a worth then do share my work in your friend's network.