Start a blog and monetize it to make money online with Google Ad Sense
Make money online with Google is one of the biggest and deepest thinking of every Indian. Today everyone wants to make some money online at least Rs 10000/- to Rs 30000/- every month by doing small work.
Of course to those, Google has given a place to pay them with real money in return to show their talent and experience.
Through Google Ad Sense we can make that dream come true.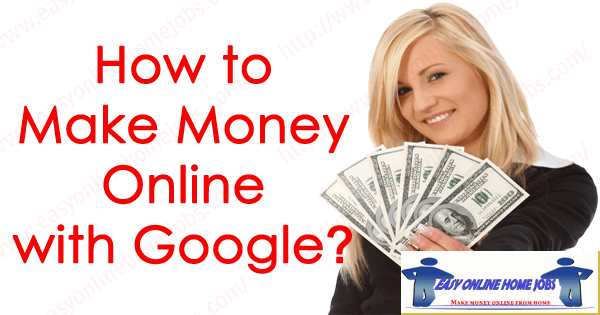 Let's start with a simple blog, slowly and steadily working we can dig a deep potential in making money online.
Creating a blog is as simple as today because of the invention of much easy to use customizable software came, some for free, some for premium versions.
Free software such Word press, Joomla, Bootstrap we can create a stunning blog to express our ideas and thoughts.
All those methods are free to use and require no investment to start.
Starting a blog will get you a free job at work on your flexible time and day. Only required a small investment that too may be less than $10 was buying your own hosting and website to start with.
It is best to start from own website rather going for a free one because Google Ad Sense usually doesn't give approval to sub-domains, that is Free Domains.
Main things need to know before starting to make money online:
Own web hosting and website
Gmail Account
5-10 Articles in your blog
Decent Traffic every day
Google Ad Sense account
Once you have all these things, probably you can start making money online from Rs 10000/- to Rs 30000/- every month without investment.
How does Ad Sense work?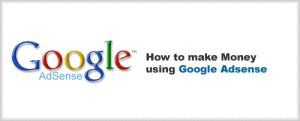 Imagine, you are having a blog with niche "How to take care of Dogs at home" where you shared your own experience and some articles from your known circles.
Up to you are having 10 + articles, now you apply to Google Ad Sense, and once you get approved you will be provided with an Ad Sense account, where you can get Ad Codes and be placed in your blog.
Now Google Bot will crawl your website and took your contents and place some related advertisements such as Dog Sellers, Dog Food Sellers, Dog stores who were their prime online advertisers.
As you know, they are 100's of Dog Sellers available worldwide and they need an online market.
What they do is, they simply go for Google and become a paid advertisers where their products can be marketed.
They pay huge money to advertise them online and Google will do all on their behalf.
They had your site and as I said earlier you are having related articles and with good visitors, so Google will place Ads on behalf of you on your website and market their products or services.
You will get money for every activity, including clicking the ad. Most income is through a number of unique clicks that Ad receives through your website, is directly proportional to your income.
Probably you will be paid between $0.01 to $1 per click depending on the country. If a US citizen clicked your AD, you will be paid $1 and if a click got from Indonesia you will be paid $0.001. We can't predict how much we can earn?
You can earn thousands of dollars every month once your website grows with articles and also by terms of visitors.
Thousands of webmasters quit their daytime jobs to work for making money online as this going to be the future of income. There is nothing to lose here, however, I can say, Lose only what you can afford.
WEB-HOSTING:
There is no need to invest a huge part of money in buying own hosting as because a large number of hosting companies are there on the internet, but I recommend only a few such as GoDaddy, Bluehost, Greengeeks.
Web hosting plan starts from $10 onwards and later you can enhance your hosting based on your income.
WEB-DESIGN:
Same in this part also, there is no need to hire a designer and pay him huge money.
You don't need to be an expert in web design as because numerous software's are there to create a beautiful and stunning website for you.
You can use Word Press, Joomla, Bootstrap to create a blog at just a click of the mouse. Only thing necessary is Creativity what matters here?
Intention to make money online – you can work on Google anytime, anywhere, any place. You will never lose anything except time. Every time you will gain experience and more experience will give you success.
Anyhow, LAST BUT NOT LEAST, thinking of Making Money Online, start with Google for free now and start you financial free secure future. No more waiting for anyone, anything. Start Now.
Below are the steps you need to do:
Create a blog
Post some articles on your blog
Promote your blog on Social Bookmarking sites
Sign up for Google Ad Sense program
Start making money