Which is Best Free Blog or Self Hosted Blog? A comparison
The trendy thing to do now is Blogging. Either everyone already has or wants to start their own blogs.
For several reasons, people blog and some are gaining money, while others are gaining an opinion or showing their expertise on a particular subject.
Few people use it as a platform for advertising, while others do it just for fun. In any event, blogging is now, in fact, a national or an international phenomenon.
When you're new to blogging, one of the key choices is whether to go to a free-hosted blog or to opt for a self-hosting blog.
You may ask why this is so important. For several reasons, it is extremely important.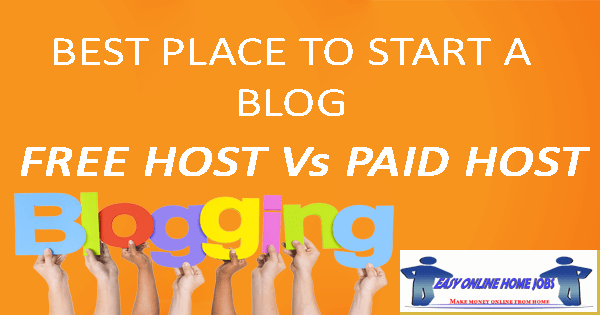 What is Blogging?
Blogging is the best-known business for all levels of people and there are many different methods of monetization available to make money from blogging.
A blog is a kind of website which is started to share information or discuss a product or service and updated regularly to stay with the current trend in the market.
The person who performs these activities is deliberately identified as a blogger.
Usually, the blogger publishes posts on any trending topic and is listed in chronological order so that the most recent post appears first.
Why are People Start Blogging?
Blogging is a great way to help an online business to market its product or service directly to the target audience.
You can able to make a great stream of revenue from blogging through various monetization methods like Google Adsense, Affiliate Marketing, Selling your own products or services, etc.
Blogging is not just business because I have personally experienced a lot more than just business.
Yes, it has helped to develop my knowledge, made me professional in the field am currently working and given me financial freedom.
Writing has become one of my favorite hobbies since I started this blog "Easy Online Home Jobs".
There are many different reasons people were starting a blog, but one of the main reasons was to make additional income for their career.
Best Place to Start a Blog – Free Vs Self Hosted Blog: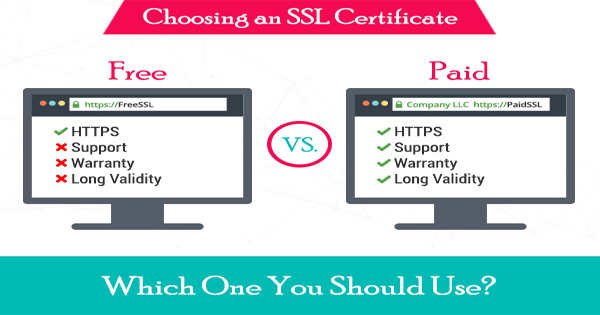 A free hosting blog is one in which you can subscribe and create a complimentary account that you can start using immediately, using an existing blog service.
Although it is great for beginners, as you become an experienced blogger, it can be troublesome. Some of its basic services are restrictive.
You are not allowed to place banners or text ads of your choice as monetization and customization features are highly limited with Free Blogs.
If you wish to monetize, you should opt for paid upgrades for features such as domain name, customized CSS design, extra space, and audio and video upload available.
The self-hosted blog means that from a wide range of available options (content management services, programs), you have purchased your own web hosting, your own domain, and the blogging software of your choice.
You can design your own blog using various designing software and you can enjoy unlimited features and monetization options.
Free Vs Paid Blog – A Smart Comparison:
i.) Free Blogging Platform
A free blog is a platform where you can register for an account, obtain a sub-domain (like myname.blogspot.com) and create your website free of charge.
With services such as Blogger.com and WordPress.com, you can start your free blog today without any investment.
The free account is where you store or host your website files on the servers of other owner blogging platforms.
Advantage:
Initial start-up costs are not available.
Coding skills are less likely to be necessary for creating blogs with free blogging platforms.
Maintaining your blog is so easy as all the updates will be taken care of by the real owner such as Blogger or WordPress.
Disadvantage:
You will have the WordPress or Blogger domain name attached to your sub-domain, for example, www.example.blogspot.com unless you pay for your domain itself.
Free blogs seem to be less business-oriented than self-hosted blogs.
You don't have full control of your blog. For example, if you want to integrate a particular email marketing application, you do not have permission to install external plugins.
Free blogging platforms also have limited CSS functionality, theme selection, bandwidth, video time, and memory space.
Usually, free platforms limit your advertising options, making your blog more expensive to make money.
Free blogs are the best for those who just explore the blogging world or don't really take blogging seriously. If you blog for fun, then start with a free blog by all means!
ii.) Self Hosted Blogging Platform:
You can design a blog and if you purchase hosting space from a web hosting company, then it is called Self-hosted Blogging.
However, most people pay for their blog to a third party which opens them to all of the advantages of a self-hosted blog.
HostGator and Bluehost are among the popular hosting companies to host your own blog. These companies essentially rent digital storage servers to users to allow a website to run.
You can register your own domain name which will be more branded and help you establish a strong online platform for your blog.
Advantage:
You have complete control of your blog, including search engine optimization, advertising revenue, other features, and more.
For branding, people choose only the self-hosted blogging platform as the best place to start a blog.
You will have full access to your backend files to make any changes to the code you need. It usually takes a few dollars per month to use a host for third parties.
Disadvantage:
Starting a self-hosted blog require investment to purchase a domain name and web hosting.
After that, you should invest money to purchase WordPress themes or hire a designer to design your website.
Since blogs that are hosting themselves look more professional and perform more functions, they are the best for companies.
They are also ideal for people who want to improve their professional look and enhance the functions on their website.
8 Points to Know the Best Place to Start a Blog:
1. Limited Functionality
In a free blogging platform like WordPress and Blogger, you can't do anything like what you can do with a self-hosted blog.
Because they have put so many limitations on every new account created on their site in order to utilize their server resources effectively.
All you can have is only a few basic functionalities like adding, editing and publishing articles, adding images and links, etc.
Your hand is tied when using free blogger sites.
2. Poor SEO
SEO is one of the important activities for every blog as it helps in the ranking of your site.
SEO is the process of performing tasks to improve a blog's rank in the search engine result pages.
Free Blogs are likely to be moderately optimized for SEO which is the biggest problem for your business development.
Most importantly, Backlinks are the key factor in determining the ranking. When you earn links to your blog, the full credit goes to the real domain owner.
For example, If you hosted a free blog on a blog spot, each and every backlink link juice will go to Blogspot's main domain.
3. Not a Fully Qualified Domain
Google rank only fully-qualified domain name for the keywords and a free blog has to face a lot of trouble for a better ranking.
In most cases, it's not even possible to rank your blog for the keywords you have targeted for.
Because you can only be able to get a sub-domain like www.yourchosendomainname.blogspot.com which is not your own domain instead.
4. Limited Resources
The hosting server is the lighthouse of every blog where all your website files were served from here whenever a user requests your website on the Internet.
A web server is built with a hard disk, ram, CPU, and processor which are normally called resources. When you go for a free blog, these resources are hardly limited to your account.
When your site starts to receive 1000s of traffic, suddenly, your blog owner may suspend your account for over-using limits.
Your blog will disappear and all your long day of work will be no more and will not work for you anymore.
5. Revenue Options are Limited
People are mostly starting a blog to make money for their living. But when starting with a free blog, you have to follow their rules only.
Monetization options are highly limited and hence you can't able to make great revenue from your blog.
You are not able to place any banner ads or text ads of your choice or other advertising company.
6. No Conversion or Lead Pages
Bloggers usually make great revenue through Google Adsense and/or affiliate marketing.
When doing Affiliate Marketing, conversion pages or landing pages often plays an important role where you can sell your products or services.
But, when you blog with a free blogging platform, you are not allowed to create such pages for conversion or sales.
All you can do is create only posts and pages under your blog.
7. No Migration
When you are blogging with free blog providers, you are tied to a single service provider either Blogspot or WordPress.
And when you decided to move to another platform for reliability and/or flexibility in operation, you will your ranking and visitors as well.
The main reason is that you will lose your Ranked URL which will lead to the extinction of your blogging business.
8. No Ownership
when you start a blog with a free blogging provider, you usually register a sub-domain that will be accompanied by the main domain name.
Usually, it will look like, yourdomain.blogspot.com (or) yourdomain.wordpress.com, and this shows you are not the real owner.
So, you are at risk of losing your blog anytime when your account is suspected to violate any rules or overusing any system.
Conclusion
The article "the best place to start a blog" gives you a clear idea and comparison that will help you make the best choice between free and paid hosting.
Many of us have a problem with setting up a home business website only because we don't know the difference between a free or paid host.
First, Know your business needs: You should take a look at your business requirements before you start looking for hosting options.
Prepare a proper business plan and strategies then you will see which kind of web hosting is right for you.
If you are using a website that is a blog and a paid web host is good for you if you are on a hardcore company website, a free web hosting is good for you.
Well, it all depends on what your website is about to do. If there is no need for too much space and limited features can succeed, a free plan could be a good alternative.
However, a paid web hosting provider is certainly the way to go if you want to make the mark in the e-commerce field. All the best!!!!