A Guide to teach how to create a blog? and Sell your blog for more than $10000
It's a well-known fact that make money blogging was something that has great potential in creating an additional income.
In this article, I am going to explain to you how to sell your blog for $10000 with just a few steps of blogging?
I have written this article to give you a complete procedure in setting up a blog and then growing your blog by writing content.
Developing your blog popularity by performing SEO activities and finally monetizing it with different programs.
Now, at last, your blog is ready to sell on the market. We will discuss this more in detail in this article.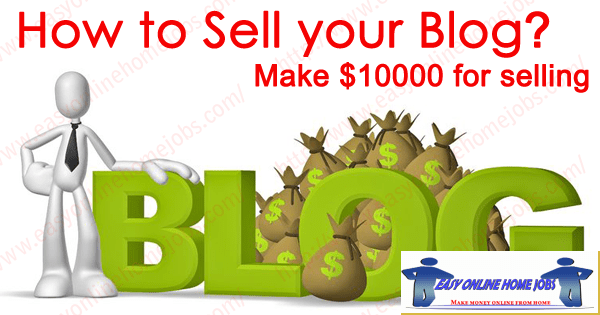 What is Blogging?
Well, in short, a blog is basically an online journal where a blogger, can digitally write his/her own thoughts, ideas, or opinions to share with people.
Blogs are often called weblogs. They are a particular type of website, usually maintained and updated by an individual at regular intervals.
What are the Types of Blogs?
Blogs can be used for different purposes and in different ways. Here are some of the common types of blogs you will find on the internet:
1. Personal Blog
Many people start blogs for personal reasons.
Be it a wedding, child care or just to express their feelings.
The one who starts a personal blog does not have the motive to make money.
2. Business Blog
The blog can be either for business promotions.
This is one of the best ways to promote your business brand.
When a business blog grows, it is possible to get attention from customers.
3. Niche Blog
Niche blog concentrates on a particular topic or a product and it is one of the best options that people choose to make money from blogging.
Here the bloggers recommend third-party products or services on the selected niche.
Those are called affiliate products which are sold by different owners and bloggers who use the links of the products with their unique code.
And whenever a visitor makes a purchase using the links then the blogger gets a commission from the owner.
4. Magazine Blog
As the name suggests, it concentrates on news and information on a specific topic.
The topic could be anything like fashion, sports, marketing, business, or where the audience has a large interest.
5. BlogSite
It is a hybrid of a website and a blog.
A blog site is a very popular type of website these days as it fulfills both needs.
How People Make Money from Blogging?
Earning money online is everyone's desire and if we have the right guidance, we can achieve a lot just by knowing a few tricks and methodologies online.
All you need is a laptop and a desktop to start your online business through blogging and the good news is that the majority of online strategies are not complicated.
Like any other business, your online income takes time to grow. Hence, you should be able to spend the time required to get your idea.
You should have a uniqueness in your idea and should have your own identity to stand ahead of all competitors.
If you're ready to start right away but are not sure where to start, here are the best and most realistic strategies to consider.
1. Google Adsense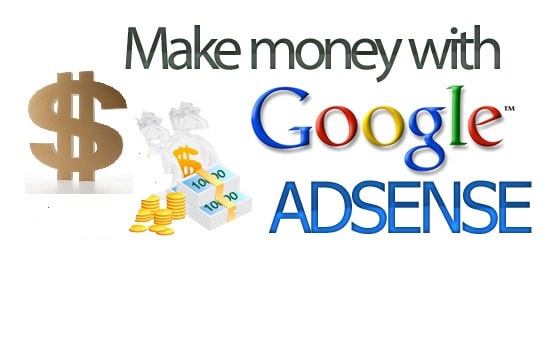 You must have come across the Google Adsense Program, where Google displays ads on the websites that participate in their program.
Let me address the difference between Google Adsense and Google Adwords.
Adsense is a platform for publishers i.e.) those people who have a website and want to show Google Ads.
For advertisers, i.e.) those who want to advertise their products or services in Google will use Google Adwords.
If you have a blog or website, you can sign up for a free Google AdSense Account.
From there, Google will give you ad codes that you will need to paste onto your website.
Google then starts displaying ads on your blog or website and will pay you everytime the ads gets clicked.
The next process in the application process is to add your payment information so that you can receive the payment.
Please note that before receiving any money from Adsense, Google will verify your postal address by sending you a unique code.
So make sure that the details you provide for your address are correct.
How much money you can make from ad sense depends on the amount of traffic your website receives.
2. Affiliate Marketing
Affiliate marketing is something where you refer someone to purchase an online product or service.
When that person buys the product based on your recommendation, you will receive a commission.
Many online companies that sell products normally offer an affiliate program.
You can simply sign up for the program and get your unique link or ID.
Now, when you are reviewing their products, you can use the special tracking link to recommend the product.
If your audience or friends buy the recommended product, you will get a commission.
3. Facebook Instant Article
Facebook Instant Articles is used for quick loading of mobile content and gives a great user experience.
You can earn in Facebook Instant Articles using four methods
Direct Ads
Location of advertising
Audience Network
Branded content.
Now let us see, how to earn using FB instant articles, If you have a Facebook page account and a website or blog, you are all set to start.
It uses RSS feed articles from your blog or website and places its ads on it.
And when you publish an article, it automatically updates production articles, and you can post it on your Facebook page.
When viewers read your instant article, you start earning money, and when you cross your 100$ threshold, you get paid.
How to Sell your Blog Online?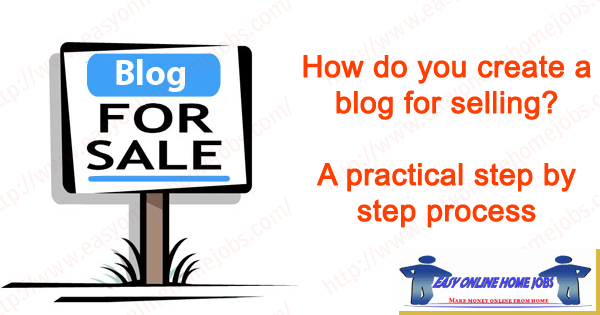 Selling a blog online gives you a great profit. Remember that, if you want to get a good amount for the blog, you should have decent traffic.
Also, your blog should be able to generate good revenues.
You cannot just like that start selling your blog immediately after registration and publishing some articles.
Before listing your blog for sale, you should follow certain stages of development which I am going to discuss below.
1. Decide the reasons for blogging?
Are you going to start blogging for profit or personal usage? You need to decide the reason for blogging.
Many people will start blogging just for passion and to share their knowledge with the world.
Some people will do blogging for earning money.
2. Choose your Niche
Choose what your blog will be all about? Your topics should be able to define the theme of your blog.
If you are into business, mention clearly the product that you offer.
It literally helps you focus on the articles you write.
Free blogs:
You can create free blogs very easily using blogger.com, WordPress.com, Weebly.com etc.
But the drawback of using the free blog is that your blog name will not be of your own choice.
For example, your website will be like kingsblog.wordpress.com.
Free service will not allow you to advertise you. Hence free service is not the best option to go for.
Paid blogs:
For a paid blog you need to pay for the domain and the hosting service. By using the paid blog, you can control your blog yourself.
You have full freedom to advertise on it. You can use WordPress.org to host your blog, which will give you themes to give a structure to your blog.
HostGator.com, GoDaddy.com etc are the best options for the domain and hosting solutions.
The most preferred blogging venues are Blogger.com and WordPress.org. You can interact with your audience intuitively.
3. Name your Blog
After selecting the niche, platform, hosting service, time to name your blog.
Your blog name should be simple and unique and it reflects your brand.
Select a name that people can easily remember.
4. Content
Start writing relevant content once your site is up and running.
You should publish a unique and interesting post that should attract customers.
You should use some pictures and videos to illustrate your article.
For ideas, you can always refer to other famous websites.
But should never copy the content from other sites, which can reduce your ranking.
5. Traffic to Your Blog
When you put something on your blog you need individuals to use it or watch it. This is the way traffic comes in.
If you want your blog to be effective you have to figure out how to get traffic to it.
Traffic can be separated into free and paid activities.
Free Traffic includes
Search engine optimization
Social media traffic
Forum posts
Article marketing.
Paid Traffic includes
PPC (paid per click) advertising
It is a method of getting traffic to your website or blog by paying publishers whenever the ads visible on their websites are clicked (Solo Advertisements and Banner advertising).
6. Share Your Blog
Social media is the best way to share your blog. In this way, you can create popularity and increase traffic to your blog.
You can create a Facebook page or a Twitter page to share your blog.
7. Monetize your Blog
This is the most important part of blogging, that is, making your blog generate some revenue.
Once your blog started ranking and receiving some decent traffic, you can then try any monetization methods.
Now that you have good traffic, you can monetize it using Google Adsense and other networks described above.
8. Gather Statistics of your Blog to Sell
Now that you have created your blog and is running successfully.
You have good traffic in your blog. You have monetized your blog to earn revenue.
Now you can plan to sell your blog at a good price if you do not want to continue further with it.
Gather traffic stat, Alexa rank, other metrics required to sell your blog and create a page or post an ad on blog selling sites.
Below listed are the 20 sites to sell your blog online
20 Best sites to sell your blog online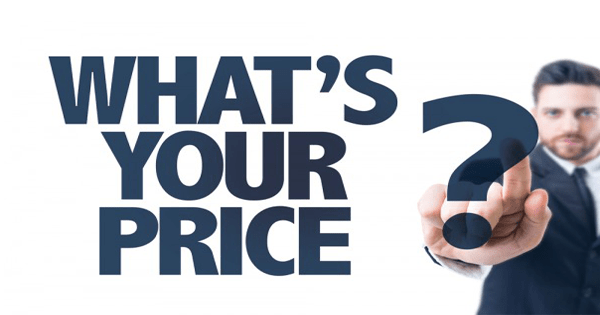 1. eBay Website Auctions
You can sell your blog at eBay website auctions. Most of the eBay transactions are in the online auction format.
Here a seller lists a product for a fixed time and buyers must place a bid to purchase the product.
You can place your blog for selling. Buyers must place a bid higher than the last bid placed by others.
Finally, the buyer with the highest bid wins that product. Your blog can be sold if your description is in a detailed format.
2. Digital Point Forum
The digital point forum is a great place to sell and buy anything. This forum can be used to sell your blogs at a good price.
The older your blog, the more price you get.
3. NamePros
NamePros can be used for buying, selling, and finding domain names. You can sell your blog or domain names in NamePros.
You can chat with buyers and sellers. Membership at NamePros is free and you can sign up for free.
4. SitePoint Auctions
It has a huge number of unique visitors each month. The Buyers expect good revenue from the blog you are going to sell.
The fee in the SitePoint Auction is affordable. You can sell your blog at a good rate here.
5. Bloggeries
Bloggers are very famous amongst bloggers. It lets you sell a blog, purchase a blog, content, templates, and many more for free of cost and paid.
Register at bloggers to gain all benefits and its features.
6. Flippa
Flippa is designed specifically for selling and buying blogs and websites. It is one of the most successful running platforms for selling blogs
Your blog will be listed on the front page of Flippa for a fixed period of nearly $ 30. They have unique features and procedures with smooth navigation.
You need to signup and verify yourself. You have to provide all the reports related to your blog's traffic and revenue.
7. Businesses For Sale
Businesses For Sale is a website, where you can sell or buy a business for sale.
They offer both free and paid services.
With the paid feature, you can get advanced features to sell and buy blogs effectively.
8. Craigslist
Craigslist is another place to put your blog for sale. You post your blog on Craigslist listing for free.
You can get great leads to buy your blog. There is no restriction to sell.
9. Buy Sell Website
Buy or Sell Websites and Domain Names at Buy Sell Website. You can advertise Your blog to a huge number of Potential Buyers.
Costs around $60 to list your website for sale.
10. Geek Village Forums
It costs you $9.95 per topic at the Geek Village forum. You must have a membership in the forum.
11. 650 Media
It buys websites and blogs. They pay a higher price for high-quality and unique websites.
12. Buy Business
Buy Business allows websites and blogs for sale in their forum at a good rate.
13. Deal A Site
It is a well- Established website for selling websites. It provides free membership to buy and sell a website or blog at DealASite.com.
14. FE International
This is a place for buying and selling online businesses. They deal with big companies with the brand.
They ensure their buyers with a scam-free environment.
15. Sedo Auctions
You can list your blog for sale here for free. But you need to pay a commission fee of 10% when someone purchases your blog.
It allows you to blogs with unique content at a better price. You can easily market your domain names here.
16. Empire Flippers
They have a unique approach that lets you earn a huge amount. They offer an evaluation tool, to evaluate a blog before purchasing.
This lets you analyze the blog easily.
17. InternetCompanyForSale.com
This site charges no commission. Well-Established sites pay $59.95 for listing.
Start-up sites will cost you $39.95. You can get featured newsletters also.
18. SiteIndeed.com
This site provides listing your blogs for free for up to 90 days. They will charge when it exceeds 90 days.
19. Talk.iWebTool.com
It is a forum meant only for websites and blogs. It also has a separate area for selling domain names and complete websites.
20. WebsiteAcquire.com
WebsiteAcquire only charges $5 for listing your site. It's quite a low price as compared to others. You can search using keywords.
21. WebsiteBroker.com
This allows you to sell both domain names and blogs. Your blogs can be listed for 90-days for $9.95.
For more days to list, you should use a premium option. There are no commissions charged at websitebroker.com
Things to Consider When Selling a Blog Online?
You can use the above-mentioned website to sell your blog online. Before selling your blog, keep in mind that, the blog should be very old, a minimum of 5 years.
Your Blog should generate good revenue and profit. The blog should have unique content in it and should have been updated frequently.
You should always use a paid blog and have a good hosting service for better performance. Keep track of your blog performance and traffic details with you.
A traffic report is required to analyze the ranking of the blog.
Below are some details which you should include while selling your blog online.
Detail of What is Included in the sale (Domain name, Hosting service and Nameservers you are using).
Detail Website Statistics (Google Analytics, Google Webmasters).
There are other statistics which is essential to see the performance of the site.
Provide Proof of Revenue (Include various revenue sources).
Include all possible proofs of revenue you have.
Monetization Strategies you used for your blog (For eg, Google Adsense, Affiliate marketing).
List the details of the blogging platforms you used (For eg, wordpress,bloggers.com etc).
Reasons For Selling
List the genuine reason for selling your blog which might be expected by the buyer.
Conclusion
Blogging is becoming famous nowadays and nearly all business is having their own business website and blog.
So spending time on blogging is an efficient way of earning money online.
When you are not able to spend time on it, you can sell your blog at a good price at any time.
At the same time, no one will show interest to buy a blog that is having no value. Hence, you should develop your blog first and then list it for sale.