Everybody loves the highest paying jobs, are you?
Every people need a job for their survival and here I recommend a few highest paying jobs to guide you.
There are lots of job opportunities around the world looking for labor for their supply and demand.
Salaries vary greatly with different countries and even with different states in the same country.
Some jobs pay more and a few bring a few bucks no matter where you live.
In this article, we will discuss the few online jobs that pay a significant salary.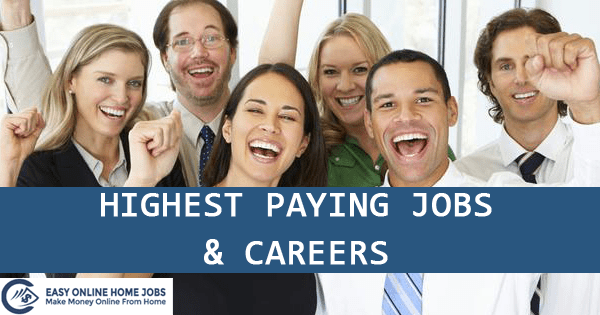 Why Job is Important?
A Job is very important for every person to fulfill his monetary needs. The job provides a decent and affordable lifestyle for everyone.
At the same time, a Job aligned with one's passion is sure to make the person happy.
And, Imagine getting rich rewards for your Job – that's what all of us yearn for!
Come, let us find out the highest paying jobs in India in 2020!
Best 15 Highest Paying Jobs in 2020:
Here we will see the detailed list of the highest paid jobs in India.
Amongst these, some are quite suitable. And some are very appropriate for women, given their inane nature and caring qualities.
1.) Lawyer: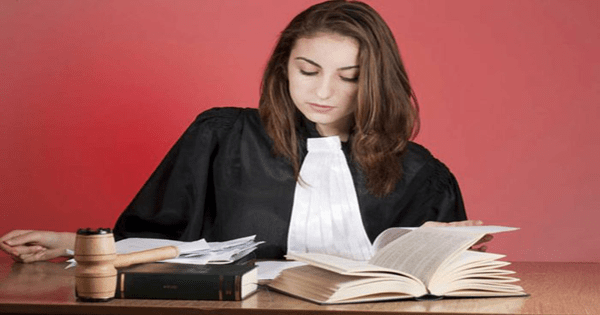 Law is considered one of the oldest and prestigious Professions all over the world. There are many Branches like Civil, Criminal, Corporate, Litigation, etc.
A lawyer is always in demand because due to the number of pending cases in a country like India.
If you are Intelligent, Observant and have good argumentative skills, you will be highly successful as a Lawyer.
With years of experience and wisdom, some Lawyers become Judges. Such Judges are given the most respectable place in our society.
Lawyers can find employment as Legal Advisors in Companies or else they can start their Private Practice.
The annual income of a Corporate lawyer is around 7 LPA.
Apart from the good package, a good lawyer feels he is a part of the Social Justice Process.
Women Lawyers are empathetic to their clients. Owing to this they handle matters like Divorce, Adoption, Dowry, Harassment and Sexual Abuse cases very well.
In such instances, the Client feels comfortable to confide their problems to the lady lawyer. Because of which Women Lawyers resolve these issues in the best way possible.
2.) Doctor: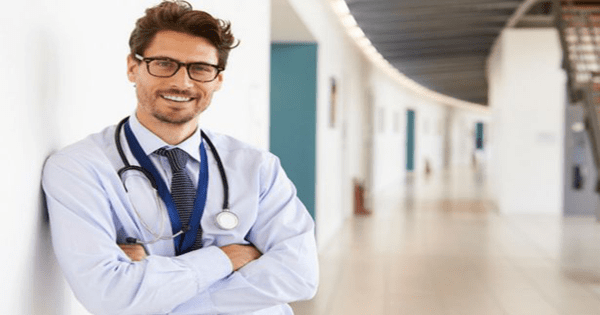 A Medical Professional is treated on par with God, in Villages even today!
Becoming a Doctor is an arduous task. A Doctor accepts it and undergoes hard training.
Along with this, if you have a service mentality, you will be a great doctor!
You can work in hospitals or become a private practitioner.
The Medical Profession is highly rewarding both monetarily and also in social esteem. High Salaries are paid to Medicos in India.
Moreover, Indian Medicos are in demand in Foreign Countries also. They are much sought after because of their dedication to their Profession and service mentality.
On average, a doctor can expect a salary package of 6 LPA to start with.
Women choose this Career option as they are sympathetic and understanding. They relate to the problems of the Patient and handle them in a better way emotionally.
3.) Civil Services: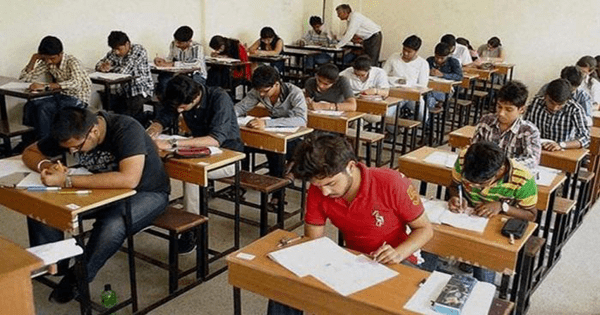 Becoming a Civil Servant is the highest aspiration for many youngsters as this occupies an evergreen place in our Indian mindset.
This is seen in the volume of applications the UPSC Board receives every year.
Apart from the Prestige and honor of being a Civil Servant, this Job also offers high salary packages in India.
The 7th Pay Commission has ensured very good salaries even from the starting levels. The average monthly salary is around Rs. 80,000 /-.
There are several divisions in Civil Services like IAS, IPS, IFS and so on.
Out of these IFS, Indian Foreign Service enjoys a special place. In this division, the Officers get postings in Various Foreign Countries. They enjoy various Perks and benefits.
Recently, many girls take up the Civil Services Exam and qualify in flying colors.
Some of them come from a very rural background. They work hard to bring a difference to the villages in India and its people, thereby.
4.) Software Developer: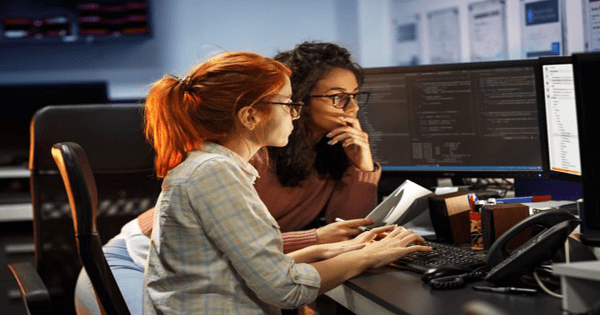 Software Developer is one of the highest paying jobs in India. They write, create and develop applications to work for the software.
A Software Developer earns as a fresher 3 to 6 LPA. After getting the requisite experience and skills, they can get salaries anywhere from 12 to 15 LPA.
A Professional Degree from a Reputed Institution, Logical thinking, and analytical skills are very much essential for this job.
Technological giants like Amazon, Flipkart, Google, Microsoft, etc offer very high salaries to these Software Developers.
We are all dependent on technology. Besides, almost all businesses are getting transacted online. Hence this sector is growing very rapidly.
Women work as Software Developers in Corporate Offices. Also, it gives them the flexibility of Work from Home Option as App Developers.
5.) Chartered Accountant: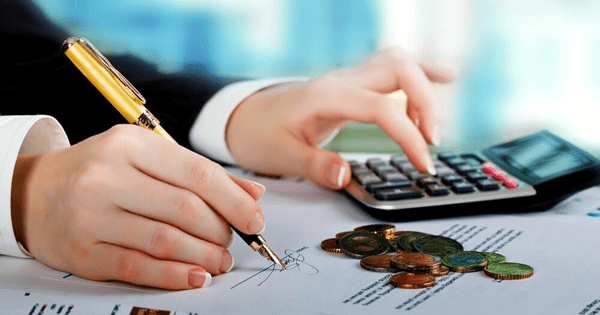 Chartered Accountancy is one of the oldest and highest paying jobs in India.
They are always in demand as every business needs an auditor. They audit their transactions, pay the taxes and find out better methods of investments, etc.
Chartered Accountants work in Companies like KPMG, Goldman Sachs. Otherwise, they can start their Private Practice and earn handsomely.
They take care of things like Financial Management, Budgeting, Tax Planning, Their responsibilities include handling GST rules and modifications, Cost Accounting, Banking, and other money matters.
Salary packages for a C.A range between Rs. 5 – 7 lakhs per annum for a fresher and goes up to 20 LPA for an experienced person.
Nowadays, Women opt also for this Profession. It provides them Challenging Opportunities to prove their mettle.
6.) Professional Consultant: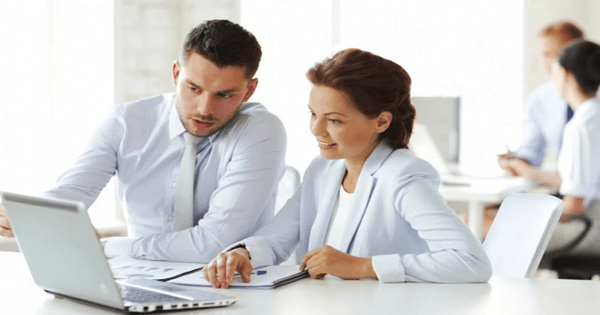 This comes as one of the most sought after highest paying Jobs in India. Especially, for women being a Professional Consultant offers the flexibility to manage their work and home.
Professional consultant means offering one's services for the desired Profession on a Consultancy basis. This can be in any field like Education, Security (Electronic and Physical), Accountancy, Business, etc.
A consultant gets enough free time to manage their other personal activities. It can be Raising a family, Be Pursuing a Hobby and other pastimes.
Your Work efficiency decides your Pay Scale in the Market. Data shows that Experts in this field easily make up to 15 LPA.
7.) Management Professional: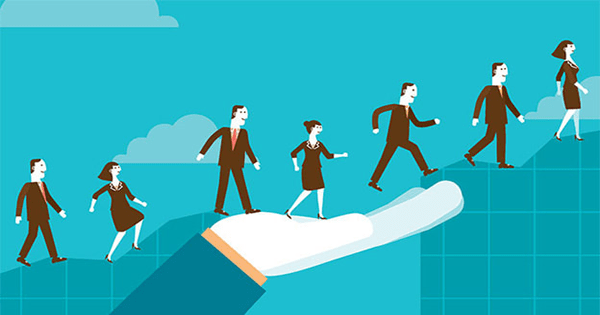 Every year, we read about IIM graduates from Top B Schools. They get fat pay packages with rich benefits.
This year, an IIM – Nagpur graduate got the highest package. It is for 19 lakhs. Amazing, isn't it?
This makes a career in Management highly interesting. It also has a wide scope.
There are many sections like Marketing, Finance, Operations, Logistics, and Human Resource and so on.
People with good communication skills and a problem-solving attitude will be best suited for HR Roles.
HR looks after the interest of the employees and at the same time, he steers the company towards its progress.
Marketing has now evolved as a great career with high paying jobs. This is also due to the advancements in Technology.
Digital Marketing has opened up a flood gate of opportunities to many aspirants.
Various Jobs are available such as SEO Experts, Social Media Manager, Digital Marketer and so on.
The pay scale ranges from 1.6 to 4 Lakhs for freshers. It goes up to 18 Lakhs per annum once you get established in the field.
8.) Chief Executive: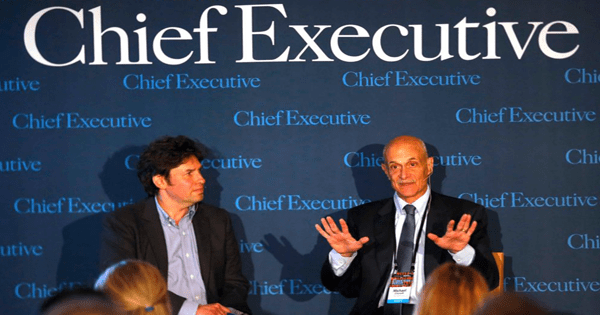 A Chief Executive is the highest authority in an Institution and this position is solely responsible for the Plans, Development, and operations of the Business.
They must have the ability to do multi-tasking and willing to work under stressful situations.
Visualizing Concepts and turning them into realistic outputs are also part of the skills required for a Chief Executive.
The payment is equally excellent for such a high profile Job. It can be between 15 to 25 Lakhs per annum depending on the individual's talents and expertise.
Earlier it was considered a man's job because of its extensive travel, but now women are competing with men for these Jobs, notwithstanding the travel schedule.
Several Women have proven their skills as successful Chief Executives in the International levels.
9.) Psychologist: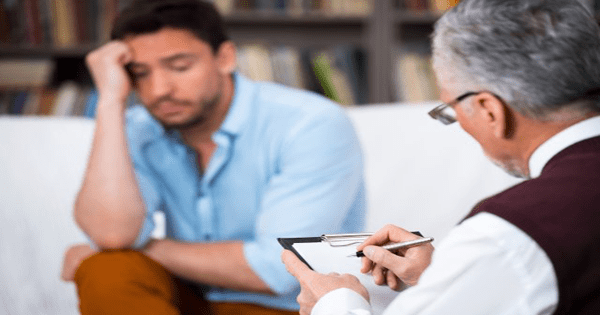 This is a developing field that assures an excellent Career to match with the pace of the emerging world and the technological advancements have shrunk the world.
At the same time, this has also resulted in severe psychological disorders among people. Some of them include Anxiety Disorder, Depression, Inability to handle Failures, Suicidal Tendencies, etc.
A psychologist talks to the Patient and understands their emotional needs to provide counsels for their betterment in their life.
For some people, mere Counselling will solve the problem. In some others, medical treatment may also be necessary.
Again, Women are invariably suited to this role. They listen patiently, understand things from the Patient's point of view and treat them without judging them.
Because of these characteristics, Mothers having children with behavioral problems prefer women psychologists.
They get high payments ranging from 6 to 18 Lakhs per annum.
10.) Financial Assistant: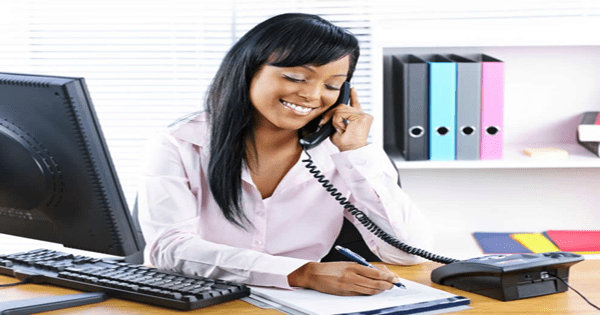 They work as Assistants to Financial Directors.
The work is doing tasks like Preparing Invoices, Bills, Payroll Orders, Managing other Finance related matters, etc.
Financial Assistants also undertake Completion of Financial Reports and Checking Accounts and Balances, Checking Purchases, etc.
The average salary is around 4 to 5 LPA, depending on individual skills.
11.) Programmer: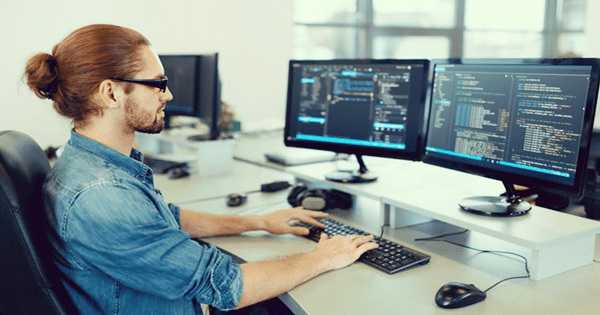 Do you have a degree from a good university? Do you have a passion for coding and programming?
Sure, a programming career will fetch you great paychecks.
A programmer creates computer codes for the software and ensures it works without any glitches.
Programmers can be specialists in one or more computer languages.
Basic mathematical knowledge, sound common sense, logical thinking, are much needed. Additionally, the analytical approach, problem-solving skills are all required to be a successful programmer.
They get good salaries ranging from 3 to 9 Lakhs per annum.
As they evolve in their preferred field, their knowledge increases. This fetches them high ranging salaries up to 15 lakhs per annum.
Tech Giant Companies like Microsoft, Google, etc reward great programmers with excellent perks and incentives.
Some companies prefer female software programmers due to their work commitment.
Hence, this is also a great job option for women with high salaries.
12.) Engineer: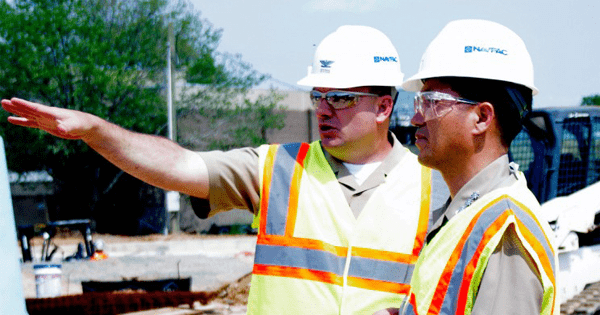 Earlier times, the disciplines in Engineering courses were limited and they also lacked variety.
But nowadays there are numerous disciplines. Because of this advancement, students have a wide range of choices to select.
Additionally, they get courses of their preference and due to this, they get better placement opportunities and good salary packages.
Engineers are always an integral part of our society.
Be it Civil Engineers, Mechanical Engineers, Automobile Engineers, Computer Engineers – you name it, they have a fixed place in our social setup.
Due to this reason, Engineers get placements in guaranteed jobs with high salaries. Jobs in Central and State Governments offer them very good salaries.
Even the new bunch of Engineers like Geophysical Engineers get great Job offers.
Engineers can get an average salary ranging from 8 Lakhs per annum to 18 Lakhs per annum.
Software Engineers get higher pay packets in big technological companies. Such companies compete with each other and attract the best talent and resources.
13.) App Developer: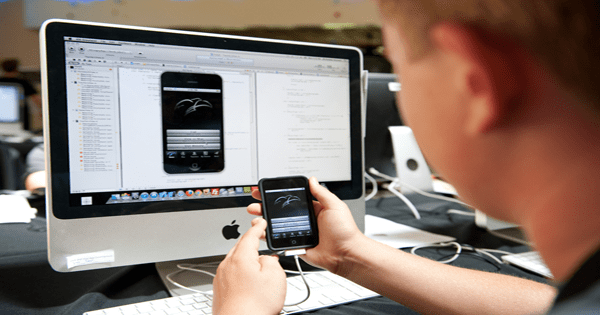 This is one of the recently developing jobs which assures a high salary.
With the increase in Smart Phones and Apps, this Job offers a good profession and a nice salary package.
Android and IOS App development is the rage now. Hence when you learn these courses, you get good placement offers.
Creative Thinking, Visualisation, Out of the box Thinking, are very much required. They must also understand the needs and expectations of the end customer and develop User-friendly Apps.
Having all these qualities will make you a great app developer.
You can earn anywhere between 3 Lakhs per annum up to 15 Lakhs per annum. It depends on your proved track record.
14.) Content Writer: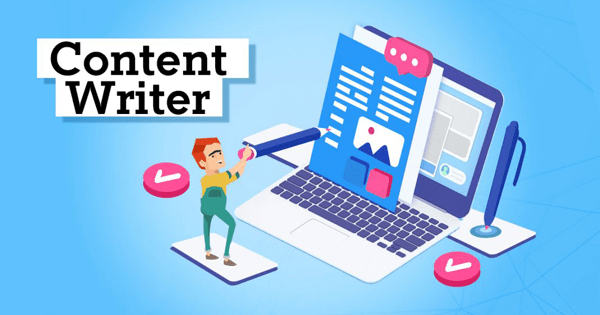 "Necessity is the mother of all Inventions". Yes, It was never truer than in a content writer job.
This recently developed the highest paying job in India became the need of the hour due to the Internet Revolution.
All the information we need is now at our fingertips, thanks to Smart Phones.
And who gives you all the Information at the Instant you need?
Content Writers are the backbone of providing all this information as they write and create content to those blogs and websites. They run the show from behind.
Content Writers initially get salaries up to 3.0 Lakhs per annum. Technical writers and experienced content writers can earn up to 7 Lakhs per annum.
Women will find this job creative and convenient. Further freelance opportunities are aplenty with a flexible work schedule.
15.) Digital Marketer: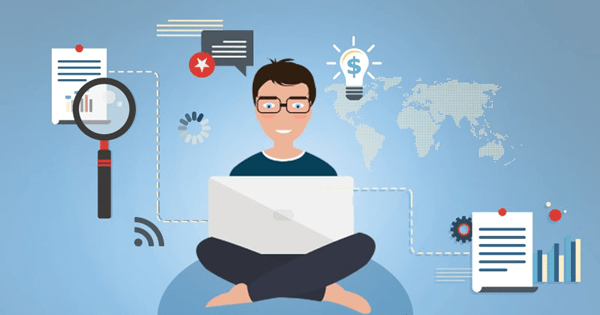 This comes in the category of Recently developed highest paying Jobs in India
Digital Marketing has earned an important place in today's world. A Digital Marketer markets his Products/Services using Digital Media.
Predominantly this is done on the Web. The Job is to develop, create and manage digital marketing.
Digital marketers design the company's website and maintain its blog, update their company's achievements by publishing in the Digital world.
Thus they ensure their Brand is popularised. Hence, the demand for Digital Marketing is high nowadays making it a profitable career option.
The skill sets required for this job are Objective Thinking, Creative and Analytical Skills.
Besides, they must have Marketing Skills, and the ability to identify Potential Clientele.
Some Jobs which are now in high demand in Digital Marketing are Social Media Marketing Executive, Search Engine Optimisation Specialist, etc.
Women can do these from home also, hence they find these attractive and also lucrative.
The key factors in this job profile are network Connectivity, Knowledge in Digital Domain and the willingness to learn.
The salary ranges from 3 to 4 lakhs per annum for an entry-level person. It increases with their experience and talents.
Conclusion:
Apart from the above list, several Online Jobs are also high paying nowadays. For example, online teaching is very popular and gaining acceptance in our society.
Women find this convenient and comfortable to earn a good salary. and one of these online initiatives which give high salaries is CueMath.
Likewise, Women also take up roles like Educational Consultant by guiding the students and parents regarding the admission procedures and scholarships.
Such Educational Counselling shows the right direction for a student to pursue their dreams and get a successful career.
And women is the most preferred in the above role due to their listening skills and communication expertise.
Considering the technological advancements and based on the growth has created a lot of potential job opportunities.
You can find the list of 15 highest paying jobs in India has given you some guidance.
What are you aiming for today? I hope you may select one good job from the above list.