A small guide on how to avoid mistakes while choosing online jobs
This article was written with my own consent delivering my own experience which I was found to share along with other newbies or online job searchers.
Every people need a few additional sources of income to manage their expenses and those people were still finding ways to get a genuine online job from home that is too without investment.
In this modern world, with the utmost growth of computers and the Internet, many companies in various fields have the option to utilize this internet technology to offer jobs.
These online companies have created jobs and target these people all around the world to put them to work just by sitting inside a room by working on one computer with the internet.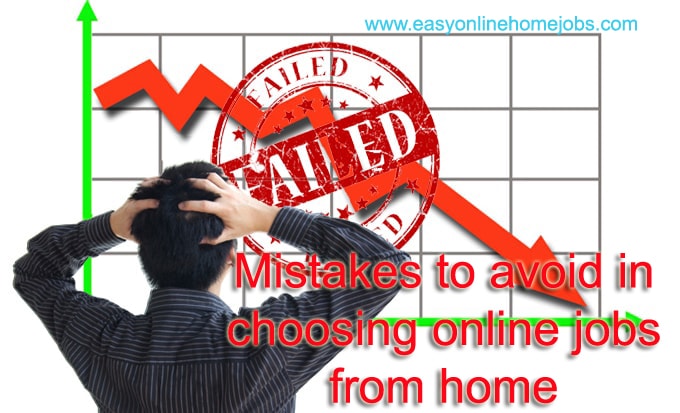 I am sure you all might admit this truth, which lays the foundation for the growth of Online Jobs.
If you are starting a new business easily you can showcase your business to each and every part of this world in a single click with a single website.
Ok, let me come into the actual discussion "common mistakes to avoid when choosing online jobs" I was about to convey to you through this article. The main theme of the article is to give a DIY guide to find genuine paying free Online Jobs from home.
You have already read some of my articles related to easy online home jobs. But before everything else you have to learn before earn, you should have the capability to identify the scam sites from the genuine sites.
Also, you should be able to know how to search for the site for its reputation through reading reviews, asking existing members about their experience, and lots more.
I am going to explain all these things in this article. Spend your time to read this article and post your valuable comments and suggestions.
Online Jobs and the Internet:
Today's internet technology has shrunken the entire world into a small computer where we can find anything and everything. We can even make money from it if you are traveling on the right path.
There are many numbers of genuine paying and trust-able online job providers are there on the internet, but in the fact, scams are also available.
People who are searching for online jobs must be smart enough to evaluate a website before joining their program.
Most people failed in this first step because of this one reason, "Everyone wants quick money in a shorter period".
Most of the scammers take this common advantage to target the people and fill their eyes with eye-catching advertisements and false promises, thus makes people easily fall into their program
Must Read: Top 16 Online Money Making Methods to earn extra income every month.
One thing I want to say to you, people, Money never comes quicker and you have to work hard enough to get money.
If you want quick money, then you have to take part in HYIP programs where a high chance of risk is there for your investment.
Why are People Preferring Online Jobs from home?
People tired of working full time 9 – 5 jobs because of a lot of reasons such as Work Pressure, Tension, Excessive target to be completed in a shorter span.
Few people were doing over-time work compulsion which leads them to drop their full-time jobs when there is another chance.
Also, you have to travel daily to the office to work which increases your physical stress and most of the time is wasted in travel both morning and the evening.
If you choose online jobs,
No boss, No time limit, No target
No Pressure, Ease of work
Having options to Work Anytime, Anywhere
No weekend, month-end meetings.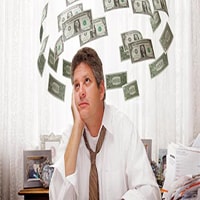 If you want to work from home Freelancer jobs, you may get the freedom in your work. You are your own boss and can work from home because all your projects will be delivered to you via email and other sharing portals.
Once you have completed the project, you can send it to them for verification and if you wish you can take further projects, or else you can leave them and choose to work for others.
There are many numbers of job offers available where you can select based on your skills.
Some of them I would like to mention here were:
Data entry Jobs
Web Design and Development jobs
Internet searching jobs
Article writing jobs
Photoshop work
Image conversion work etc.
Online jobs require Patience, Passion, Consistency, and dedication. If you satisfy these qualities you can surely make money.
Remember, Money never comes in a quick easy way as it does so offer many scammers online. Avoid them at will and search for genuine providers.
Some Common Mistakes to Avoid When Choosing Online Jobs:
1.) Never join any program without knowing detailed information about the company you are working for.
2.) Do proper research about the firm.
3.) Do not search for online jobs with the intention of Instant Success. (Don't look for huge money overnight)
4.) Follow only one or two methods and work consistently and patiently.
5.) Working hard in the wrong direction rather than working smart.
6.) Not treating as like full time 9 – 5 jobs.
7.) Implement the scheduled working plan.
Failure lays the way to success, so never stop doing anything once you attained failure.
Common Things We Forgot to Get Success:
1.) Learn and understand the concept properly before starting your work.
2.) Write your goals in a paper and ways to achieve the goal. Work as per the plan.
3.) Try to learn at least one new thing in the field you are into.
4.) Get new connections with the Gurus, Masters, and other similar minded people in the same field.
5.) Participate in social networking, Forums. Ask questions vice versa try to answer questions by researching.
6.) Always think positive before starting the work and while doing the work.
How to Search for Genuine Jobs Online?
So whenever your search for easy online jobs from home in Google, mind these common mistakes to avoid when choosing online jobs to filter the scam opportunities.
We have to find the genuine sites among them by avoiding the common mistakes when choosing online jobs.
For this process, we need to know how to do that?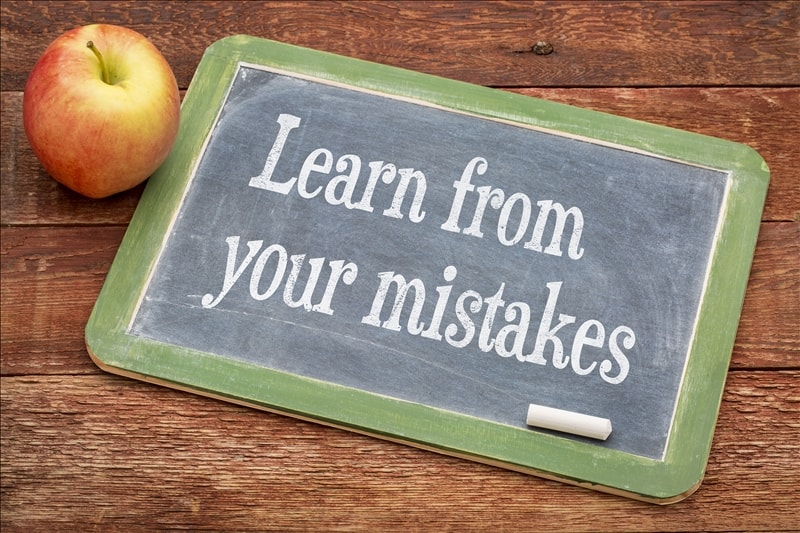 Let's think about this, today you found a site named www.xyzonlinejob.com and they offered a sustainable plan from their business and your mind says it will be good for us if we opted to work.
First thing, if they seek investment to get enrolled or for getting any kind of packages or for any membership, don't waste time there let's close the website. Because most online jobs don't seek money for registration.
Second thing, you think that you will get returns if you make an investment, then their reputation in their online presence. For that, I will say how to make a search.
How to Search For Genuine Sites?
Open the Google website and type "xyzonlinejob scam" and you will get a few search results, Visit all the top 10 sites and spend some time to read the reviews.
Once everything is found to be good, then you can proceed to invest in them, or else it's better to stay away.
This works for all sites similar just type "Sitename (without www and suffixes) scam" and hit enter you will find all the pieces of information.
I use to follow this strategy to evaluate the site before registration or plan for any investment.
Third thing, it requires certain technical skills. Try to find the original owner, who registered the website, this can be found in the whois database.
Just go to www.whois.com/whois and type the full address of the website. Hit "WHOIS" and wait for a second for the website to display the whois data of the website.
In another way, you can search using Google and the method is the same as above. Open Google and type "site name whois" and you will get results. Open first any five sites to confirm the site owner.
Once you got the name of the registrant, try searching his name in Google for some information about the person behind the program you are about to join.
Try to find his Social Presence and its creditability. Once everything sounds good then start participating in their program.
One thing for sure, even the admin of the site was good no one can assure 100% guarantee that you will earn from the program they offer or earn for the lifetime.
Because everything has an end. So Make hay while the sun shines is the best proverb in online jobs that everyone must follow.
Final Words:
Online job from home was everyone's dream and they are still finding ways to do it. I admit that for sure if you follow my principles in finding a proper online job, you will get fruitful returns or otherwise you will end up with the scam.
Though it doesn't require skills to work, it needs genuine, loyalty, sincerity, and dedication. And the most important thing is Patience with consistent work will surely bring you success.
Without interest you can't achieve anything, so choose wisely with interest and reach the goal.
All the best my dear newbies and fellow people. If you having any similar ideas or thoughts do share them with me through my website that might motivate or useful to someone.