When you start blogging, understand the importance of email marketing and integrate one from day one.
Hello Friends, today I will be covering about the Importance of Email Marketing and its importance for a blogger. If you're a blogger, and you are still not aware of the importance of Email marketing, this article will guide you with more information on the same.
To put it simply, Email marketing helps in constant communication with potential or current customers via email. Email marketing is one of a vibrant and powerful way to connect with people.
Do you know anyone who doesn't have an email address in today's world? No, it's difficult to find somebody. Email is a big part of our lives.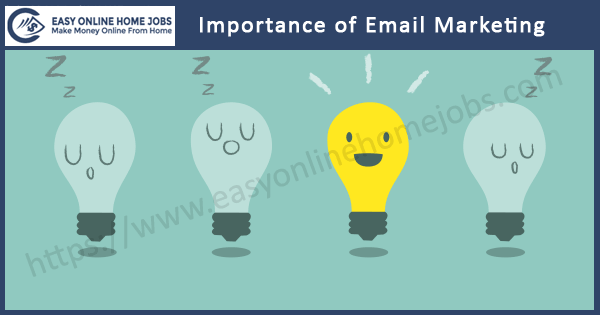 You probably receive a lot of Emails per day, either from friends or company updates. You tend to read any of them, get inspired by them and even look forward to more.
If you doubt that you are a blogger and why do you care about Email marketing then read more for the reasons behind:
Email is direct, personal, targeted, cost-effective, flexible. It's ROI can be 3800% and a lot more.
Are you still in confusion about whether you can implement Email marketing to grow your business as a blogger then I have 7 reasons listed below which can you give a wide picture of it?
7 Reasons Why Email Marketing is Important?
If you are a new blogger after your first blog creation, your next target would be creating more traffic. Also finding ways to make new and more number of blog followers.
Even though there are many different ways of promoting your product. But I would suggest email marketing would serve as a sales funnel and helps in more customer engagement.
As all organizations make use of email to differentiate itself from others and as an easier way to connect to customers. The following are the few reasons to emphasize more on the importance of usage of Email marketing.
1. Sending Emails are Highly Targeted: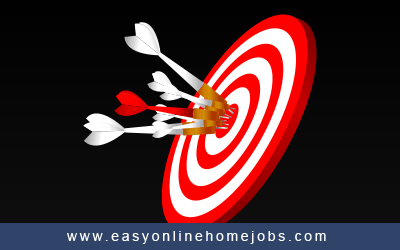 The first step of Implementing the Email Marketing strategy is to find out the right set of audience. Then try to understand them to engage them better.
Would you like to keep a constant touch with existing and potential clients keeping them informed about new products and services along with the coming events?
Targeted email marketing is a feasible option allowing both small, large businesses to reach their audience with personalized messaging in a cost-effective way.
If you would like to communicate with your clients directly or just distribute your special offers by email, then Email Marketing is to the right one to choose.
It is an extremely cost-effective, fast and easy way to access your targeted audience sending personalized promotional messages at your convenient time.
After implementing EMS you can see the difference in increasing your brand awareness, build a loyal customer base and improve conversions.
To tailor a targeted email, try to customize every part of an email and make targeting a key ingredient to your overall marketing strategy.
Use a few targeting tactics such as segmenting the Email list based on their location, Gender, etc for building out an email with maximum relevance and resonance to your customers.
2. Emails are Economic and Cost-Effective: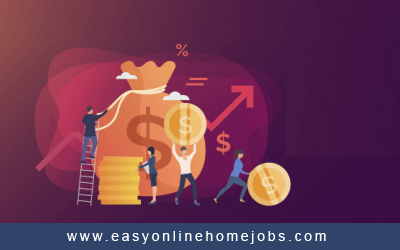 No matter what new strategies arises in this digital world, one thing will always remain the same. You need to find new powerful formulas to efficiently reach out to a large set of the targeted audience.
Even there is an explosion of new technology or evolution of new social networks every marketer keeps coming to the old traditional emails.
According to the Direct Marketing Association (DMA), the reason behind is the highest ROI generation for every $1 spent, EM generates $40 in ROI.
While traditional marketing tactics like TV or print ads or direct mail can be quite costly. As it involved shooting and other equipment costs, but luckily only minimal costs are involved with Email marketing.
Be aware that even with emails, you are still able to create the same creative images as other direct marketing does with the added benefit of having one click to your website.
Perhaps, with the correct maintenance of an email list, the cost benefits increase as you establish a closer relationship with the recipients. Overall, cost-benefit is a major reason why your business should leverage the importance of email marketing.
3. You can send Personal and Customisable Emails: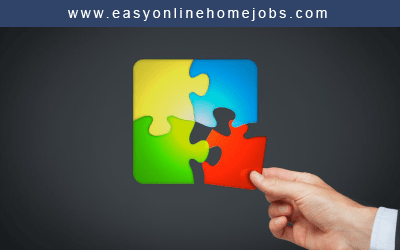 The best way to connect with subscribers is to personalize your emails by sending targeted, deliberate to the right person at right time.
Bloggers tend to do a common mistake that they send one common Email to the segmented Email list. Addressing all the segmented audience commonly, which sometimes are ignored by most of the readers.
But by using your email marketing software correctly, each campaign sent will be addressed separately. It will contain the Individual recipient name in the subject email and delivered in their Inbox.
Customers tend to respond to relevant messages targeted to them either by their name, featuring offers that are specific to their needs.
According to surveys,
Emails with the recipient's name in the Email's subject line are 26% more likely to be read. — Experian

Personalized email messages increase click-through rates by an average of 14% and lead conversion rates by 10%. — Aberdeen

81% of online shoppers like to receive emails based on previous shopping habits a result of targeted email Marketing — eMarketer
In Email Marketing, it's important to build loyalty and trust in your brand. On the whole, its also important for building strong relationships with leads, current, and even past customers.
4. Email Marketing is more Effective than Social Media: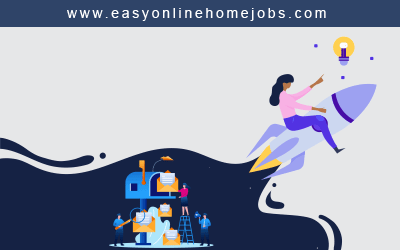 There is no doubt that social media is one of the powerful weapons for any business marketing. Because of its frequent algorithm changes, Inactive users cleanups happening on Facebook, Instagram people tend to go back using their Emails.
Do you wonder why most of the people prefer sending Emails,
It's personal. Today's consumer inbox is filled with loads of marketing messages, and they tend to respond only to personalized and relevant messages. With Email Segmentation, you can personalize your content fulfilling the subscriber's preferences and buying patterns.
It's instant. Consumers like to get to know about the exclusive offers and last minute deals of the trending products in the markets. Sending email campaigns allows your small business to send alerts instantly.
Marketing through sending Emails not only helps in building a personal relationship. Also in a way helps in getting feedback, collecting surveys, conducting one to one private discussion.
Try to disdain yourself from the feeling that you invade audience space unnecessarily. Unless you choose the right message and the right recipients.
5. You can Measure and Track your Marketing Efforts: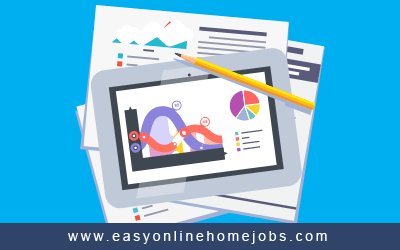 One of the most crucial steps in Email Marketing strategy is choosing the right Email Marketing service tools. Choose an Email service provider wisely because it eventually helps you to track a few important parameters.
Which gives you a real picture of how your E-mail campaign is progressing. It gives you information on who opened your email, which links were clicked, and how many people unsubscribed.
It also enables doing Multivariate Testing which means sending different versions of emails or subject lines to consumers. Eventually helps in calculating their interest and expectation level.
After knowing ESP metrics output you can make adjustments accordingly and improve your effectiveness. Email marketing metrics are important to keep in track as you monitor and measure your internet marketing strategy.
It also measures the audience's response towards melting offers added in the Email subject lines. All the above things can be easily tested, measured,  improved upon using ESP.
6. Communicate with your readers regularly to take action:
As I have stated earlier, It's always important to maintain constant communication with the consumers.
Email Communication might consist of any offers, coupon codes, federal rewards, vouchers, etc.
Emails by nature are transactional, you have to either click through, sign up, convert the coupon, delete. This action-oriented Emails might end up as a whole in creating a rise in lead generation.
Increase in click-through rates, site visits or least possibility of creating awareness about your brand.
Eventually, by implementing this Email Marketing strategy you can stay of the consumer's mind for some time.
7. Reach Mobile Users by Designing Device-oriented Mails: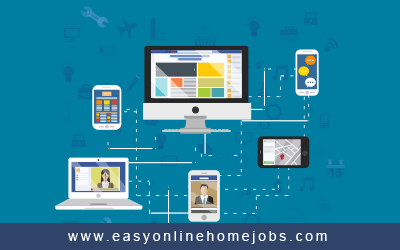 Email Marketing will be an effective, flexible tool as long mobile users are accessing the internet. As a marketer ensure that your email messages are effective equally for mobile consumers as well.
For that, you will need to create email content with a responsive design. It has to provide subscribers with the option to view HTML emails or emails with visuals.
Any images or videos that are used in your content should be mobile device compatible as well. The email links added in the content can be clicked on and lead to targeted pages that are also mobile-friendly.
There are also tools available like Email Marketing Campaign Software MailerPort. Through which we can more efficiently organize the campaign and we can expect more fruitful results.
Tips for Successful Email Marketing: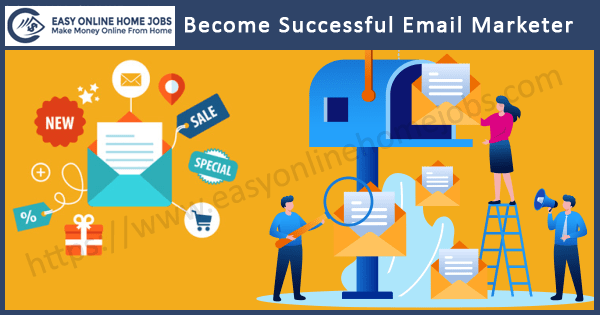 Email Marketing is a powerful and vibrant tool among all other marketing tactics. To run a successful business you should be aware of the importance of Email Marketing.
Also, following the below tips you can implement the strategy successfully.
1. Write a Catching Subject Lines:
In any type of marketing, headlines are important, similarly, as the subject lines in Email Marketing. Here are a few tips that you can follow to make the subject line vibrant:
Attractive: Any promotional Email sent should have an open, appealing subject line.
Brief: Headlines are meant to grab attention so the audience tries to look for catchy but crisp ones.
Personal: When the headline is addressed personally, there are chances of a rise in click open rates.
2. Create an Attention-Grabbing Content:
Creating every email campaign describes your personal goal of email marketing. Your intention might be either getting more personal with your audience or looking to increase the blog visitors?
To make your newsletters stand out, send appealing content filled with clear values and communication styles. There are many strategies available to increase your open rates such as testing time, using engaging headlines.
It all starts with sending content to people that they are waiting to read. Influencing readers start by building trust by sending them highly valuable and relevant content.
3. Polish your Email Content:
Email interactiveness is considered as an integral part of Email marketing. The demand for Email Marketing increases which simply means Email interactiveness has become more.
Polishing your Email content with embedded videos keeps consumers interested and engaged. which can make them head back to your site repetitively.
By creating more interactive email content, your business will not only be able to capture the audience's attention. But you'll also be able to integrate other channels like Video share into your digital marketing.
4. Use Call to Action:
Every marketing message that carries the call to action encourages consumers to do a multitude of things in one click. Keeping CTA buttons helps to acknowledge your brand, to sign-up, to visit your website, to make a purchase.
Embedded CTA button can be used to make people to sign-up for your latest course, direct them to your blog site. You can also ask to share content on their social networks, offer discounts. The above are just a few things you can do to inspire action using email.
5. Build a Quality Email List:
Creating and maintain an Email list hygiene is essential for any email marketing strategy. The entire point of your strategy is to have your content reach your targeted audience.
And if users don't open received emails, you need to reassess your strategy or your campaign content. Email list opt-ins are a great way to gather the subscriber's list who want to benefit from your information.
So create a Healthier Email blog list only after the user's consent. After monitoring the email bounce rate conclude the users, clear all the disengaged users.
6. Segment Your Lists by Interest and Activity:
Segmentation is one effective tactic that helps to increase the personalization of your messaging. It is the process of dividing your subscriber list into different groups based on their interests or demographic information.
By doing this you can ensure that your subscribers are getting the appealing types of content and offers. This increases relevancy, which can lower unsubscribing rates and improve conversion rates.
This personalization not possible in any other marketing type like direct mail. This is the reason why it is highly relevant to the importance of email marketing.
Top Email Marketing Services For Bloggers: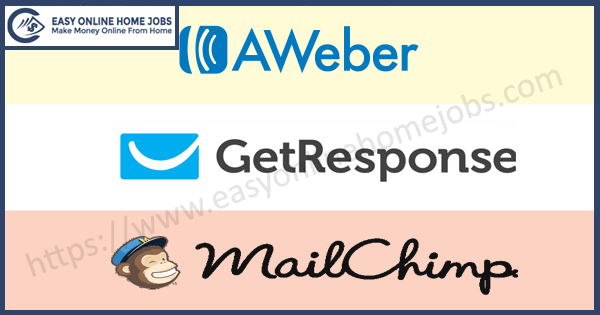 If you are a serious blogger, then you would have understood the importance of building an audience. It's very easy that you can make visitors head back and forth to visit your site just by writing great content.
But the best way to grow and maintain the mass is by using email marketing services such as:
GetResponse
AWeber
MailChimp
It's very important to choose the service provider wisely beginning itself by making use of the below list. Because in-between switching to the better one would make a huge loss of the blog list.
1. AWeber:
AWeber is one of the best email marketing service providers but it has got fewer features compared to others. But has a good email creator and has other features such as RSS to email.
Inserting images in the Email through Aweber is easy because of its unique feature of drag and drop option. Aweber offers a free 30-day trial, you have to pay and use for its analytics feature.
Plans and their Pricing:
Rates vary depending upon the number of subscribers
Basic Plan: 19$ PM up to 500 Subscribers
Premium Plan: 29$ PM from 500-2500 Subscribers
Advanced Plan: 49$ PM from 2501-4500 Subscribers
2. GetResponse:
GetResponse is a full-service marketing platform that offers not only email marketing. It also offers landing pages, webinar hosting, and even marketing automation options.
Its other prominent feature includes the Landing page designer tool which enables you to quickly draft ad campaigns and special promotions. It can save your own templates, snippets (text or pictures) for frequently use.
One of the cons of this service provider is that the templates used for email are the outdated ones. Price is scaled higher as the Email list increases.
Plans and their Pricing:
Basic Plan: 15$/PM for 1000 Emails, Features Includes- Sends Emails and engaged contact base.
Plus plan: 49$/PM  for 1000 Emails, Features Includes- Generate leads, Sell products.
Professional Plan: 99$/PM for 1000 Emails, Features Includes- Results optimization with pro automation, integration.
3. Mailchimp:
MailChimp ranks right top due to their excellent customer service and its abundance of features. Similar to GetResponse, the feature includes inbox preview, time travel, mobile apps, etc.
It has got beautiful template designs that can be used in drafting emails. MailChimp also enables you to send print postcards options to your email list. The only con which Mailchimp has is that it cannot be used for affiliate ads.
Plans and their Pricing:
Basics are free for all small Busines
Essential Plan: 9.99$/PM Features includes email templates, A/B Testing
Standard Plan: 14.99$/PM Features include event-based automation series, advance audience insights
Conclusion:
For either a beginner blogger or a pro blogger this article had dealt through the advantages of Email Marketing. By now you would have known the tips to grow your blogging business to the next level.
You can do it simply by knowing the importance of Email Marketing and implementing it effectively. This article would guide you through on the following things:
How to create the email marketing plan
Growing your email list
Maximizing your open rate
Email types to use
Writing a great subject line and many more
To Maximize your return of Investment, start marketing with email by choosing the right ESP from the start.